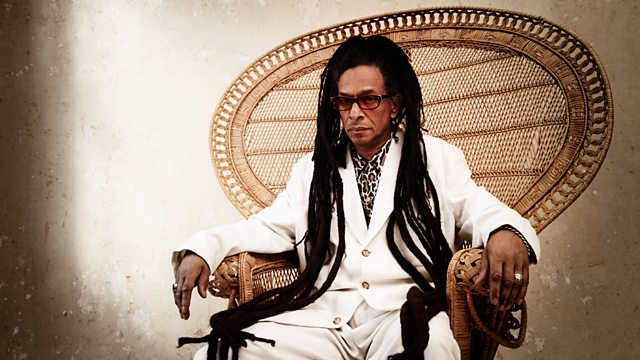 Crucial Vinyl: Satta Massagana by The Abyssinians
Each week Don selects a piece of Crucial Vinyl (an album that has shaped his musical taste and helped make him who he is). He features three tracks from it and explains why it means so much to him.
This week he picks Satta Massagana, the 1976 debut album by The Abyssinians.
Don says, "It's a classic and legendary roots reggae album showcasing the vocal harmony style that became so popular in Jamaica. It nearly never saw the light of day, as it was originally recorded for Coxsone Dodd's Studio One in 1969, but he refused to release it as he considered it culturally subversive. The Abyssinians bought the master tapes back from Coxsone for £90, and, since it's release in various forms over the coming years, its tight, beautiful and uplifting harmonies were adopted as hymns to be used by Rastafarians during their services".
Don's other selections cross time, space and genre.
Last on