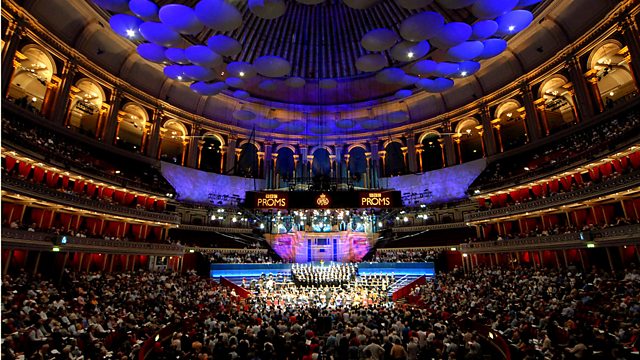 Prom 54: Beethoven - Missa solemnis
Afternoon on 3 with Penny Gore
The Monteverdi Choir and Sir John Eliot Gardiner in a performance of Beethoven's great Missa solemnis recorded last Tuesday at the BBC Proms.
Presented by Martin Handley at the Royal Albert Hall, London
Beethoven: Missa solemnis
Lucy Crowe (soprano)
Jennifer Johnston (mezzo-soprano)
Michael Spyres (tenor)
Matthew Rose (bass)
Monteverdi Choir
Orchestre Révolutionnaire et Romantique
Sir John Eliot Gardiner (conductor)
Celebrating its 50th anniversary this year, the Monteverdi Choir returns to the Proms with its founder-conductor Sir John Eliot Gardiner for one of the greatest of all choral works - Beethoven's mighty setting of the Mass. It's a work the choir has performed throughout its history, and has made two acclaimed recordings of. The unique atmosphere of a Late Night Prom is the perfect setting for this tumultuous spiritual journey, in which we are invited to acknowledge doubt and search for redemption.
First broadcast 26th August 2014.
Last on
In this Proms Music Guide, Stephen Johnson talks about Beethoven's Missa Solemnis.