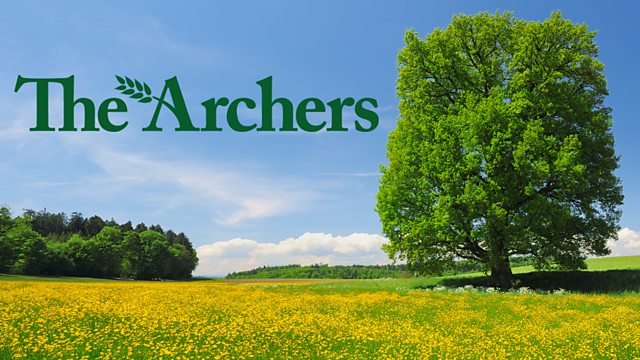 02/09/2014
David reports that Heather's recovery from her fall will be slow. Ruth's due home at the weekend.
Jill and David make an unexpected discovery when a piece of track gives way as they're transporting a sheep trailer. There's running water in an unusual location.
Vicky visits Leonie and the baby. An overly fussy Leonie is being waited on by Lilian and James, who seem respectively cheesed off and exhausted. James remarks he could do with a few hours off. Vicky's gift of pyjamas for the baby is rejected. Leonie doesn't want him wearing mixed fibres until he's weaned.
Leonie and Lynda agree they're taking their lead from the baby. Lilian remarks drily that they'll have to show him who's boss sooner or later. Discussion turns to the naming ceremony. Lynda's less than impressed with the choice of Mowgli as a name. Even Leonie's having second thoughts due to its 'numerology'. She's considering Montezuma, Churchill and Endeavour as alternatives.
Privately, Lynda admits to having concerns. Vicky reassures her that Leonie has the baby's best interests at heart. He has plenty of people around who love him. Lynda should just relax and enjoy being a grandparent. Whatever Vicky and Mike go through, they both know nothing's more important than Beth and her future.
Last on