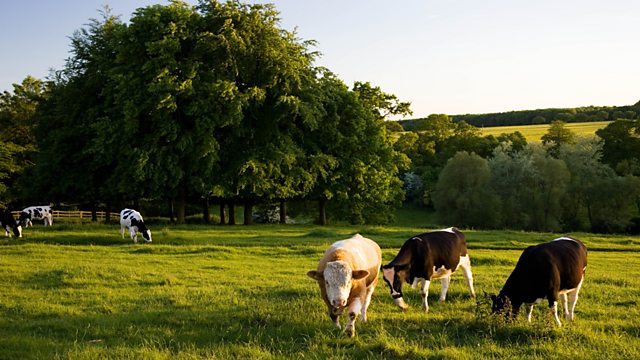 Milk Prices, Texas Drought, Farm Education
Dairy farmers face a big blow as further cuts to milk prices are announced for October. The latest dairy company to announce their price cut is First Milk, with a fall of 3 pence per litre. They say it's because of worldwide markets, including the impact of the Russian import ban. Anna Hill speaks to dairy analyst Ian Potter about the affect this will have on the industry. And how will dairy farmers respond to the situation? Farming Today hears from Farmers For Action.
As reservoirs run dry, Tom Heap visits farmers in Texas who are dealing with years of drought. Farmers in the Lone Star State, famed for cattle ranching, have sold off 20% of their cattle herds because of the poor pasture and high cost of feed.
And as the school term starts across much of the UK, Farming Today continues to look at farm education. Anna Jones is in Bedfordshire to hear how pupils work throughout their summer holidays on their school farm.
Presented by Anna Hill and produced by Lucy Bickerton.
Last on