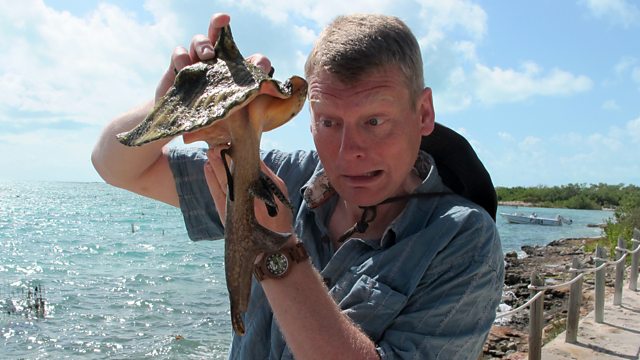 Caribbean Conch
Listen in pop-out player
The Queen Conch is the seafood staple of the Caribbean, cropping up fried, boiled or baked on most restaurant menus. But its popularity has been its undoing with populations in steep decline in many areas. American businessman, Richard Berke is trying to fill the gap by farming the alien-looking gastropods in the waters of the Turks and Caicos Islands. As Tom Heap discovers they're not the easiest livestock to rear but Richard is full of bright ideas for keeping the tourists and locals fed with prime protein from the waters of the Caribbean.
Producer: Alasdair Cross.
Last on
The Shepherd's Life - Are Ewe A Shepherd at Heart?