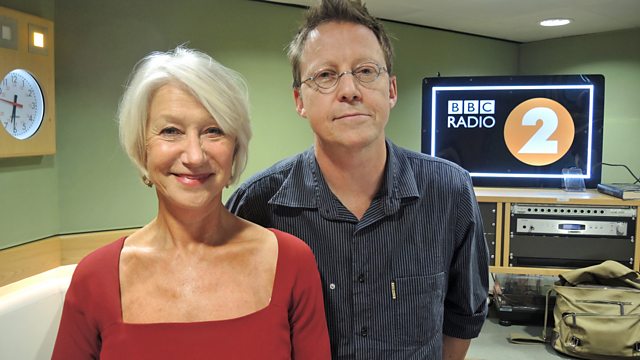 Helen Mirren
Actress Helen Mirren graces Simon's studio to talk about her new film The Hundred Foot Journey - an uplifting and feel-good movie, directed by Lasse Hallström and produced by Oprah Winfrey, Steven Spielberg and Juliet Blake.
Helen plays Madame Mallory, the icy proprietress of a Michelin starred classical eatery in the South of France, who is outraged when the Kadam family open an Indian restaurant 100 feet away. Full of Indian spices, French sophistication, and British wit, cultures clash and food flies until passion and talent finally unites the warring foodies.
Plus Simon drills down into office jargon with Steven Poole, author of Who Touched Base in My Thought Shower?: A Treasury of Unbearable Office Jargon.
Last on
The Overall Most Popular Tracks
Most added tracks from this show