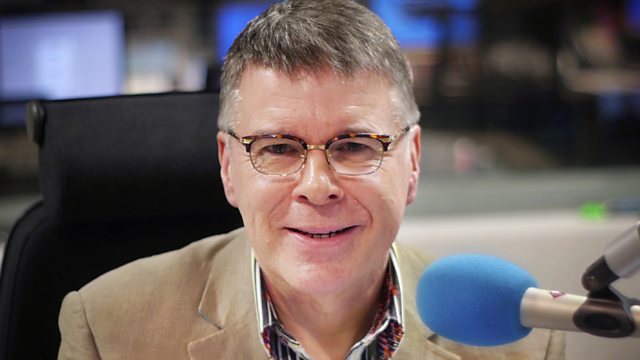 Còmhla ri Iain Mac'ille Mhìcheil
Dà uair a thìde de cheòl air leth agus còmhradh inntinneach cuide ri Iain Mac 'ille Mhìcheil, a' craoladh beò à stiùdio a' BhBC ann an Glaschu. 'S ì Murchadh Peutan aoigh na seachdain-sa. Tha luchd-èisdeachd Radio nan Gàidheal eòlach air Murchadh bho bhith tric a' gabhail pàirt ann an diofar prògraman aithris, a' toirt beachd gu h-àraid air cuspairean ceangailte ri saidheans. Tha Murchadh a' fuireachd ann am baile Charoy, san Eilean Sgitheanach. Bha e na thidsear saidheans iomadh bliadhna, agus tha ùidh mhòr aige cuideachd ann an spòrs, gu h-àraid goilf. Tha e na bhall de chluba goilf an Eilein. Cluinnidh sinn ceithir de na roghainnean ciùil pearsanta aig Murchadh, a bharrachd air ceòl eile na phailteas, leithid Country, Americana, agus 'folk' . Than a roghainnean a' toirt a-steach clàraidhean ùra, agus seann stuth luachmhor.
Two hours of chat and music with John Carmichael broadcasting LIVE from the BBC studios in Glasgow. John welcomes Murdo Beaton as this week's special guest. Murdo was a science teacher for many years and often speaks on Gaelic radio on that subject. He is also very fond of sport, especially Golf. Murdo will choose four of his favourite pieces of music along with an exceptional array of music including Americana, folk and country and western. Stand by for some old classics and newly released songs.
Last on