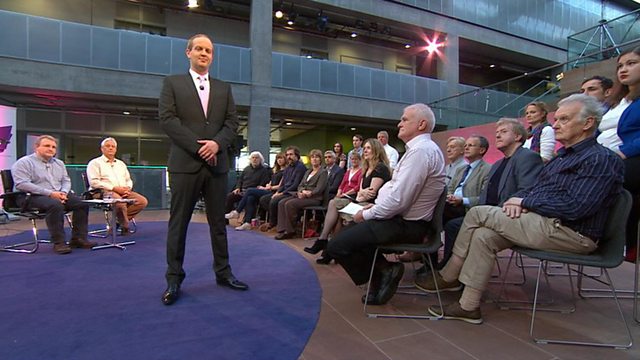 Alba a' taghadh
Tri seachdainnean ron a referendum mu neo-eisimeileachd do dh'Alba, bidh buidheann de eolaichean agus luchd-taic bhon da thaobh den deasbad ann an cuideachd Alasdair Friseal gus am beachdan a thoirt seachad air na ceistean mora co-cheangailte ris a'cheist chudromach seo.
Alasdair Fraser presents a debate from the BBC in Glasgow. Experts and campaigners from both sides will give their thoughts on the big questions ahead of the historic vote on the 18th September.
Credits
| Role | Contributor |
| --- | --- |
| Presenter | Alasdair Fraser |
Featured in...
Rathad an Referendum

—

Scotland Decides, Salmond versus Darling

Sùil air cuspairean san deasbad mu neo-eisimeileachd