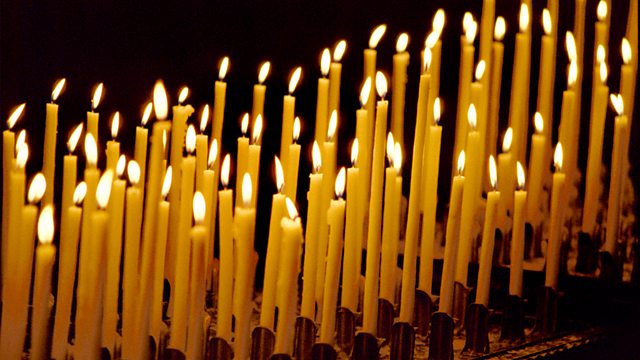 28/08/2014
A spiritual comment and prayer to begin the day with the Reverend Mike Starkey.
Last on
The Reverend Mike Starkey
Good morning. It's strange to think how different Sundays used to be in years gone by. Traditionally, if you wanted to buy a car or a sofa.. or even a bucket.. you couldn't do it on a Sunday. That was the day when everybody knew the shops were closed.. and the day had quite a different feel to it. Quieter.. less commercial.. less frantic.

During the early 1980s Margaret Thatcher's government made several attempts to deregulate the Sunday trading laws. The Shops Bill of 1986 was defeated when 72 back-benchers defied a three-line whip and voted against government plans to commercialise Sunday. In fact.. that Sunday Trading bill was Margaret Thatcher's only ever defeat in the House of Commons.

But the issue didn't go away. And in 1994 compromise legislation was introduced that allowed shops to open on Sundays.. with some restrictions on opening hours for larger stores. On this day 20 years ago.. thousands of shops opened their doors on a Sunday for the first time.

Since then.. the idea of a quiet.. shared Sunday off has fast been disappearing. At least.. it has for people who work in retail.. and those of us who live near out-of-town shopping centres! But it doesn't mean our own lives need to be full-on seven days a week. It's good to pause and remind ourselves that there's more to who I am as a person than making and spending money. And it's important that the lives we live actually reflect the values we claim we believe in.
Lord, help me live a balanced life. In a busy and commercialised world.. help me make space for rest and recuperation.. and relationships.  Amen