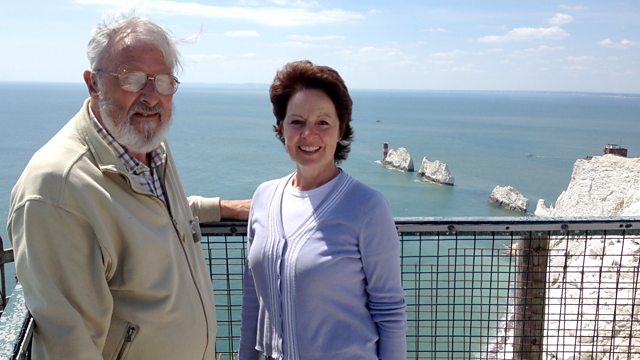 The Needles, Isle of Wight
Listen in pop-out player
Helen Mark visits one of the Isle of Wight's great attractions, those famous chalk cliffs, The Needles, at the western end of the island. These iconic white stacks march out to sea, back towards the Dorset coast, that they used to be joined to a mere 10,000 years ago. Tony Tutton of the National Trust shares the great views across the Solent with Helen, describing how treacherous the waters beneath them can sometimes be to competing sailors, and how vicious the winds can be.
Helen also unpicks a Cold War secret that lurks amongst the Needles: in the 1950s, the Victorian gun battery here became the test site for the British space missile programme. We hear from former rocketeer Mike Elliott, who used to work on the Black Knight system.
By contrast, Jamie Marsh, Reserves Officer with the Isle of Wight Wildlife Trust, shows Helen the impact of the sea at Bouldnor, where old oaks, part of a landslip wood, are being rapidly undercut by the sea - the nearest to a mangrove swamp that you could hope to find in the UK.
Producer: Mark Smalley.
Last on