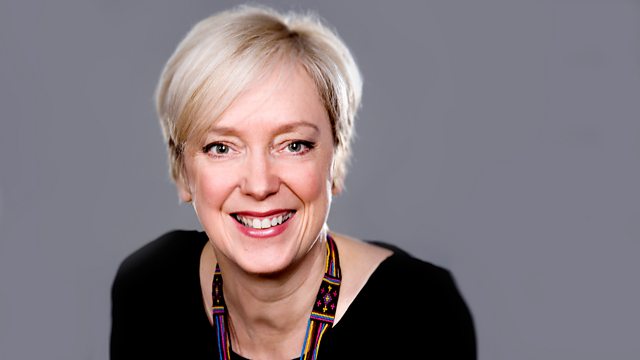 27/08/2014
Janice takes romantic break with Shobna Gulati and Joe McGann, squabbling stars of a new production of John Gobner's "April in Paris".
Former Ronelles frontman Raymond Meade's back in studio. He's recording a new album with producer Owen Morris of Oasis fame. He'll give us a preview of some his new songs.
At the height of her fame Dame Alicia Markova was a ballerina with stadium appeal, capable of selling out 30,000 seaters. She could also shift potatoes - at least the ad men thought she could. But her success was hard-earned. Find out how she battled shyness and prejudice to become one of the greatest ballerinas of the twentieth century.
30 years on from the miners' strike, the National Theatre takes a play about another miners' strike from another generation on the road. Director Graham McLaren tells us about "In Time O' Strife".
And audiences the world over have been wowed by the evocative power of "War Horse", with its cast of fabulous horses created by Handspring Puppet Company in South Africa. Well Handspring has a show of its own at the Edinburgh International Festival. "Ubu and the Truth Commission" recalls the horror and atrocities of apartheid through a multimedia burlesque involving actors, puppets and documentary footage. Janice speaks to the creative team behind these two plays.
Last on