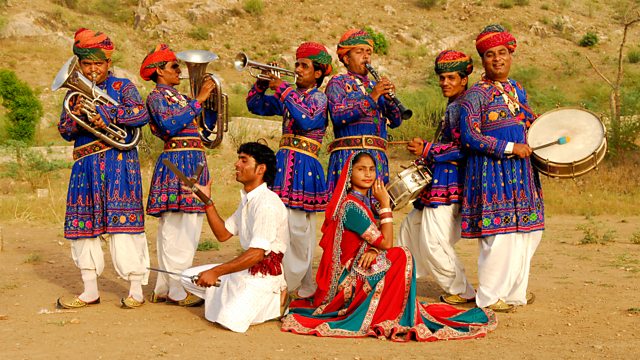 Lopa Kothari - Jaipur Kawa Brass Band in Session
Lopa Kothari with new tracks from across the globe, plus a studio session with the Jaipur Kawa Brass Band.
The deserts of Rajasthan have a thriving culture of brass playing - founded in the tradition of British military bands, but soon adopted and adapted to local folk culture. The Jaipur Kawa Brass Band was formed from the best players of the area, playing a mix of styles from traditional folk songs to Bollywood tunes, and they regularly take their music to festivals across Europe. For this World on 3 session the band promises us a dancer, which is always great for radio...
Last on