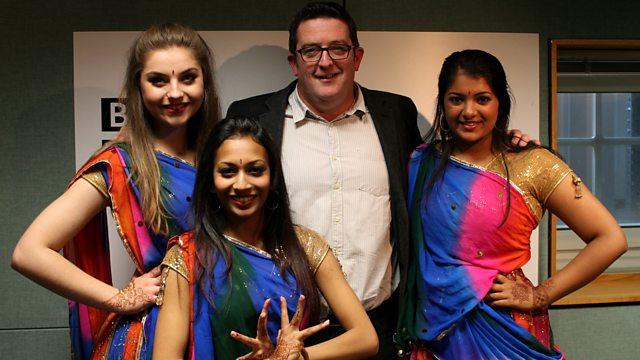 23/08/2014
John Toal looks at health, relationships, hobbies and family, with music and chat, big interviews, fascinating people and great craic. Plus recipes from Paula McIntyre.
Last on
Grilled Spiced Pork Fillet Escalope, Creamed Curried Lentils and Kasundi Chutney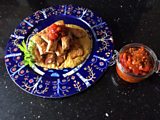 Grilled Spiced Pork Fillet Escalope
2 pork fillets, trimmed and silverskin removed (your butcher will do this)
1 teaspoon turmeric
1 teaspoon smoked paprika
½ teaspoon garam masala
1 tablespoon cooking oil
Cut the fillets in half lengthwise.
Cut them in half through the middle and open like a flap.
Cover with cling and beat with a rolling pin to flatten slightly.
Mix the spices with the oil and paint all over the pork fillet.
Heat a pan or griddle pan until hot and season the pork with salt.
Place on the pan and cook for about 3 minutes each side or until cooked through. Allow to rest.
Creamed Curried Lentils
1 tablespoon cooking oil
1 onion, peeled and chopped
1 clove garlic, minced
10g grated fresh ginger
2 teaspoons curry powder
100g washed red lentils
500ml chicken stock
4 tablespoons double cream
Cook the onions in the oil over a low heat until golden.
Add the garlic and ginger and cook for a minute.
Add the curry powder and cook for 30 seconds.
Add the lentils and stock. Bring to the boil and simmer until the lentils are soft and most of the liquid has evaporated – about 20 minutes.
Add the cream and blend. Check seasoning.
Kasundi Chutney
500g ripe tomatoes, chopped roughly
4 tablespoons cooking oil
2 teaspoons mustard seeds (yellow are available in most supermarkets but you could add black as well)
2 teaspoons cumin seeds
1 teaspoon turmeric
30g grated root ginger
2 cloves garlic, minced
1 green chili, deseeded
100ml malt vinegar
75g brown sugar
1 teaspoon salt
Heat the oil in a saucepan and add the mustard and cumin seeds.
When they pop, add the ginger, garlic and chilli and stir to cook for a minute.
Add the turmeric and cook for a couple of seconds then add the tomatoes and salt. Cook for 2 minutes on a high heat and then add the vinegar and sugar. Bring to the boil and then simmer until most of the liquid has disappeared. Check seasoning and bottle in sterilized jars.