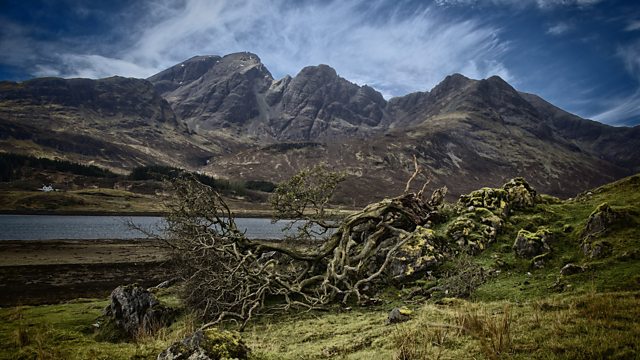 23/08/2014
Reaction to this week's announcement on the introduction of planning controls for Scottish hill tracks.
Mark Stephen talks to the company producing sea salt on Skye - the first time it's thought to have been attempted in several hundred years.
Euan McIlwraith visits gun dog trainer Charlie Thorburn to find out how to choose a puppy.
Searching for semi-precious stones with a 10-tonne digger.
A trip on the world's last turntable ferry.
Rare breeds that take care of themselves in the Cairngorms.
Less lapwings but bring on the buzzards: The rise and fall of bird numbers.
A lesson in fire building from a 14-year-old outdoor survival expert.
Plus, a Mediterranean bird takes a holiday in Fife.
And fasten your seatbelts and prepare for blast off - rockets at Gleniffer Braes.
Last on