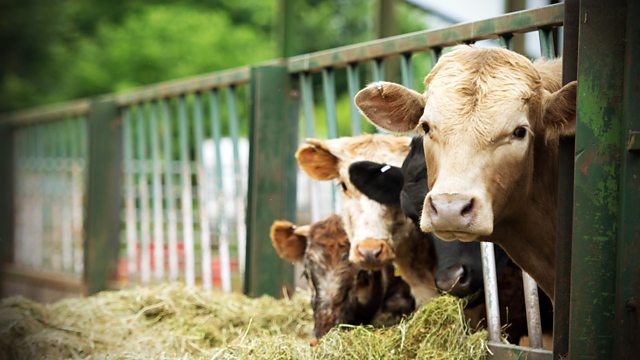 24/08/2014
Loxfest continues. Dan was impressed by the Midnight Walkers, who seemed to nail their set. Harrison Burns came into his own in the end. But he modestly tells Fallon that Jolene is the real country and western star. Fallon's tea service is also doing well.
BBC Radio 6 Music is there to cover the event. The buzz is growing around the imminent arrival of the Pet Shop Boys.
Elizabeth's delighted, and ticket sales are up as well. She tells Roy she's sorry for ever doubting him.
Dan finds Freddie rather out of sorts and discovers he's been smoking cannabis. Dan gets him some water and leaves him with Roy as he tries to find out who supplied Freddie. Freddie mentions an older guy down by the Meadow stage. Elizabeth takes Freddie's wrist band and security pass off him - he's grounded.
Dan approaches Wayne with the pretence of wanting to score some drugs. Wayne has what he's after - but Dan excuses himself, as he needs to go and get some cash. The next person Wayne sees is PC Burns, who gets Wayne to turn out his pockets. In front of a horrified Fallon, Burns arrests Wayne, who calls him 'Judas'.
Last on