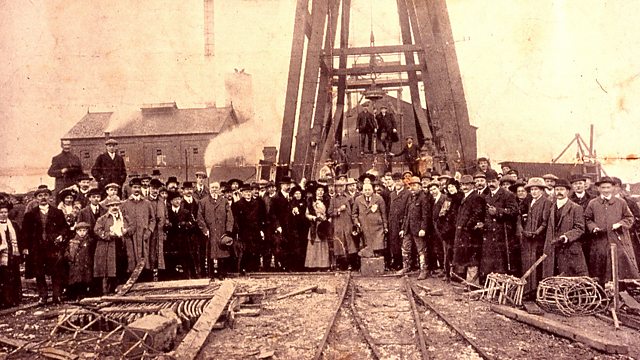 The Sunshine Corner Coalfields
It's a place that you might not associate with coal, but the people are fiercely proud of their mining heritage. Twenty-five years after the closure of the last pit in Kent, this is the miners' story.
Kent's mining history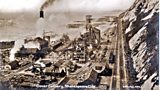 The Kent coalfield was the smallest in England with only four collieries.   
The mining industry in Kent started in 1880 when work on a Channel Tunnel from Dover to Calais was halted due to fear of invasion. With men lying idle, the tunnel bosses ordered them to drill down and investigate Kent's geology. The men hit coal. 
Entrepreneur Arthur Burr spotted an opportunity to exploit the coal and built Kent's first coalmine at Shakespeare Colliery, at the old Channel Tunnel site.   
Despite the difficulties extracting Kent coal Arthur Burr persuaded rich investors to invest money into his companies. He continued to bore test holes across the county attempting to establish at least five new collieries. In 1912, after 16 years of trying, he finally saw coal raised at Snowdown. 
The big seams were deep and the getting to them required a lot of pumping. In the early days there were numerous pit accidents. At Shakespeare Colliery, eight out of 14 sinkers died.   
For the miners life underground was a world of toil and danger. Blisters and boils were daily hazards of working underground whilst death and serious illness were not uncommon.     
There were once ambitious plans for 18 pits in Kent, each of them producing 750,000 tons of coal a year.  There were also plans for the and steel industry. But many of those plans never came to fruition. 
In 1924 a new pit was sunk at Betteshanger - it was to be Kent's last colliery.
Credits
| Role | Contributor |
| --- | --- |
| Director | Sarah Brinicombe |
| Executive Producer | Linda Bell |
| Narrator | John Warnett |