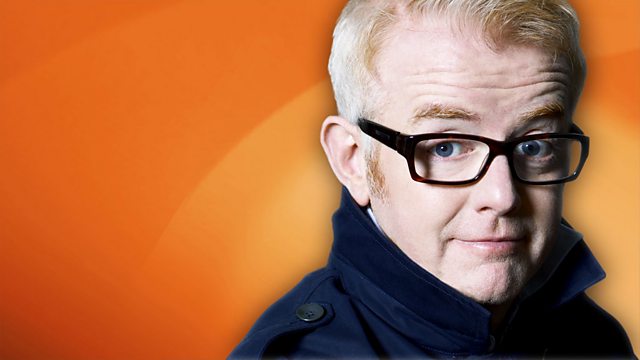 Babooshka!
Chris speaks to the pilot of O'Brien's Flying Circus, Brendan O'Brien about his brilliant display over CarFest South at the weekend...
As Kate Bush gets ready to take to the stage 35 years on, Chris asks for your desperate claims to her fame in the Top Tenuous...
And our Mystery Guest is an edible algae expert as she is the stellar seaweed scientist, Michele Stanley!
Today's show is dedicated to anyone who has summer fun not yet done and still to come...
And today's show is entitled: Remember! If it can't be done...it can!
Last on
Pause For Thought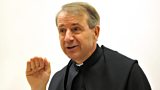 Father Christopher Jamison, Benedictine Monk:
I'm just back from Sweden and while there I fulfilled a personal ambition, namely, to visit Sweden's top security prison. A strange ambition, I know, but this is the only prison in the world that offers inmates the opportunity to undertake a time of silent retreat within the prison, guided by a Lutheran priest. This is no easy alternative to regular prison life. They spend 30 days in complete silence broken only by a daily conversation with the retreat guide. It was my privilege to meet Juan, not his real name, who received a life sentence at the age of 21 and who admits that he did many bad things. He told me that when he entered the prison he was so full of hatred and resentment that he refused to speak to anybody, not even the other prisoners. But his hatred melted away during the retreat. He is now a completely changed man and he even hugs the warders. 'This is the best thing that's ever happened in my life' he says 'coming to jail and finding myself through the retreat.' He has moved from a silence filled with hatred to a silence filled with God's love. He used to think only of how to get one up on everybody else but now he reads the bible and wonders ' how can I be like Jesus?' He has at least another 12 years to serve but when he leaves prison, he wants to dedicate his life to saving young people from the life of violence he used to lead. A regular discipline of silence isn't easy but it is a way of hearing new truths about life. But don't make the silence during the Breakfast Show or Ken Bruce. Or Jeremy Vine or...maybe I need to give this more thought!