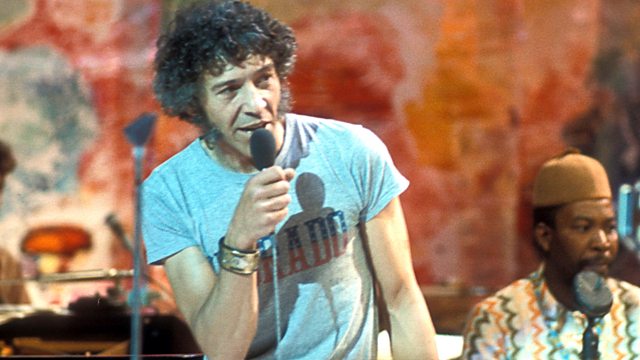 Chris Jagger showcases the work of broadcaster and bandleader Alexis Korner and the British blues scene he pioneered.
A father figure of British blues, Alexis was the catalyst for the British Blues explosion of the 60s. As Keith Richards puts it, without Alexis there wouldn't have been the Rolling Stones. But his influence goes deeper than one band. Without Alexis there may not have been Led Zeppelin, Free, The Animals and many others. And the careers of many British musicians including Jack Bruce, Ginger Baker, Graham Bond and even Eric Clapton would have started differently.
Chris Jagger, the younger brother of Mick and accomplished musician himself, talks to many of those whom Alexis influenced and played with, including Mick Jagger, Charlie Watts, Andy Fraser (Free), Chris Barber, Zoot Money, Paul Jones, Danny Thompson and Big Jim Sullivan.
Episode one looks at Alexis' early life. His family background was complex. As he said "I'm part Turk, part Greek, part Austrian and as I don't know any part Turk part Greek part Austrian music, I feel particularly entitled to play the blues".
He became part of the early blues and skiffle scene in the exotic dives of Soho during the early 50s, playing in the bands of Chris Barber and Ken Colyer while championing and befriending the American Blues masters on their early trips to the UK.
Alexis takes a new direction in adopting the raucous Chicago blues sound of Muddy Waters. Though the electric guitars meet opposition in some parts, he begins to build a new audience through his new band Blues Incorporated and he founds what was to become the crucible of British rock, The Ealing Club.
First broadcast on Radio 2 in 2008.
Last on