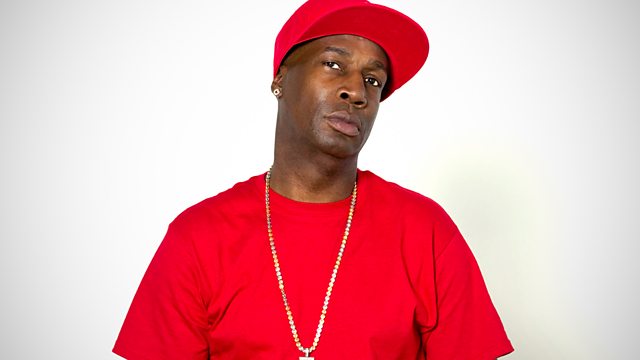 #GrandmasterFlash6Music - join the DJ pioneer for a special Tweet-In and live mix
Tom Robinson welcomes turntable legend Grandmaster Flash as he creates a playlist in collaboration with the 6 Music audience.
The pioneer of scratch and cut and backspin mixing will be live on Twitter, interacting with listeners and sifting through suggestions sent in via #GrandmasterFlash6Music for the first 90 minutes of this unmissable Now Playing show.
But not only that: from 7.30-8pm Flash will deliver an exclusive live mix of tracks that he personally loves
to showcase his infamous turntable skills and end the show with a bang.
Flash - real name Joseph Saddler - is one the pioneers of hip hop DJing and mixing, first starting out in the 1970s. In 2007 his group Grandmaster Flash and The Furious Five became the first hip hop/rap act to be inducted into the Rock and Roll Hall of Fame in The States. Their track, 'The Message', is often hailed as one of the most important social commentary hip-hop records of all time.
So get ready to be part of creating the ultimate mixtape with a true turntable pioneer live on 6 Music.
You can pick classic tracks Flash has worked on, peers, those he's influenced, collaborations or any other interesting music connections to help create this unique made-in-the-moment playlist curate.
In addition to using the hashtag #GrandmasterFlash6Music on Twitter, track suggestions and comments are invited via the 6 Music and Now Playing Facebook pages, collaborative playlists on Spotify and Rdio, plus email and text.
Last on