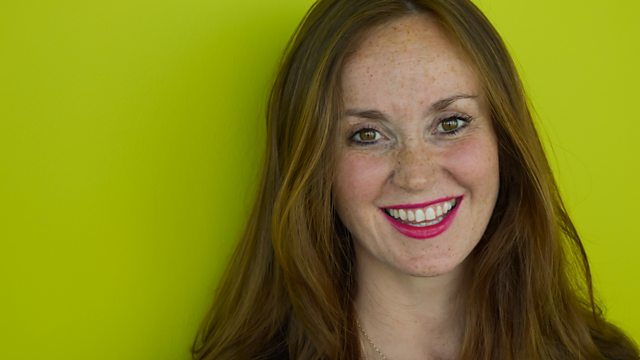 Martel Maxwell sits in
Writer Kathy Lette tells us about her new book about a mother and daughter pair of solicitors who go in to business together.
She'll be sticking around to talk about how she reacted when her children left home, and life strategist Jenni Trent Hughes will be giving advice on the best way to say goodbye to your children
Spiders are getting bigger! Find out why with Dr Zara Gladman on our regular science feature; Here Comes Science
Feeling uncool? Bev Lyons is back with her regular feature: In the Loop- where she fills you in, on what the kids are talking about.
The number of people in the UK working from home has risen by a third in the last decade. If you work from home, or are considering it, find out why working from home doesn't have to be alone.
A warm winter followed by a warm spring means that 2014 is a bumper one for berries! Find out how to make your booze fruity.
Last on
Craig Grozier's Fruit Gin Recipe
Best made in August/September
Ingredients:-
900g Wild or bought berries or fruit of your choice(damsons,raspberries, sloe berries)
900g caster sugar(you can half this if you dont have a sweet tooth)
1 litre of gin
15 cracked stones from the damsons or cherries if using.
50mls brandy(optional)
Method:-
1 Mix all ingredients together in a large tub with a lid, stirring dail or as often as possible.
2.Pass through a sieve on Christmas eve and funnel into sealable bottles)
3.Mature for 1 year and give out as Christmas presents the following year!