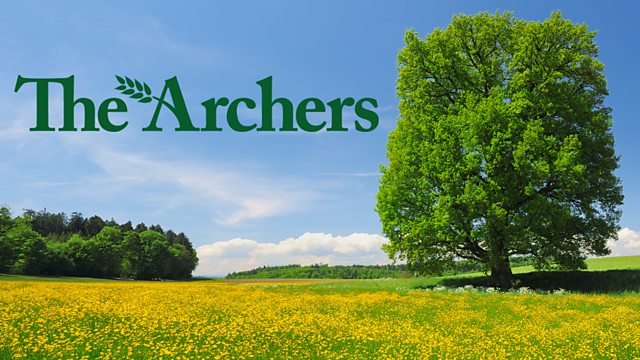 21/08/2014
Freddie tries to exploit his backstage access to get some freebies for his friends. He's impressed by Fallon's painted up 'Ambridge Tea Service' van. Meanwhile, Elizabeth's annoyed at Roy for not doing the radio interview himself.
Josh has got his GCSE results and did pretty well, although David's slightly disappointed in his biology result. Josh will need a science A level to go to agricultural college.
Lynda has bad news regarding the new road. The opposition has received a large donation. David worries it's not just money the anti route B brigade are lacking but also time.
Ruth learns that her mum Heather is not well, suffering with a bad leg. Pip has been in touch and thinks David and Ruth should get out of milk altogether. Ruth's horrified.
Leonie finally goes into labour, to Lynda's relief.
Elizabeth's aghast to discover that Roy's on the Lower Loxley roof getting site photos. He slips and cuts himself. Elizabeth sees to his wound and offers Roy a clean shirt - one of Nigel's. As she carefully tends to Roy, there's a pregnant moment. But they divert themselves with small talk. Phoebe got some brilliant GCSE results.
Elizabeth asks Roy for his advice about Quaintance Smith. They have to make a decision. As a team, they agree it's time to ditch the band.
Last on