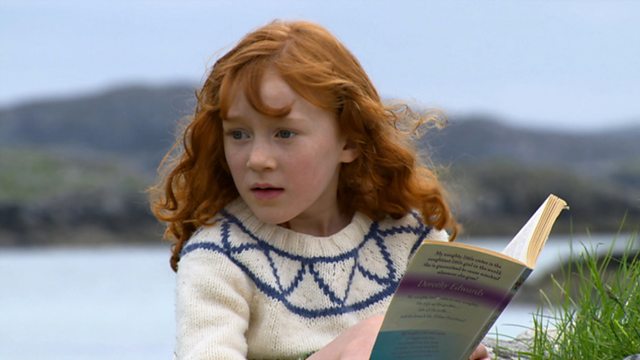 Katie Morag and the Mysteries
Tha Ceitidh Mòrag a' mothachadh gu bheil rudeigin neònach a' dol 's gu bheil Neilly Beag 's Granaidh Baile aig deis mheadhan a' chùis. Tha an leadaidh bheag easgaidh a' toirt air Granaidh Eilean a cuideachadh gus faighinn gu bonn nan tachartasan seo.
Ceitidh Mòrag is sure that there are strange things afoot on Struay and that Neilly Beag and Granny Mainland are involved in some way. The daring young girl enlists the help of Granny Island and the pair set about solving the mystery.
Last on