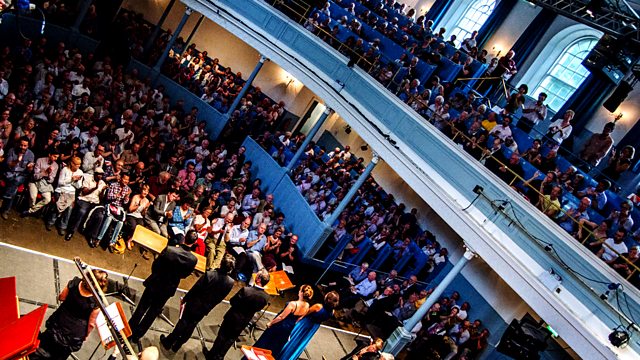 Anna Prohaska and Eric Schneider
Live from the Edinburgh International Festival, German born soprano Anna Prohaska is joined by noted pianist Eric Schneider in a recital of Ives, Mahler, Weill and Eisler tracing the visions and reality of war.
Traditional: Dunkle Wolken
Beethoven: Die Trommel gerühret
Eisler: Kriegslied eines Kindes
Wolf: Der Tambour
Wolf: Der Soldat II
Rachmaninov: The Soldier's Wife
Traill: My Luve's in Germanie
Ives: In Flanders Fields
Ives: 1, 2, 3
Ives: Tom Sails Away
Quilter: Fear no more the heat o' the sun
Eisler: Panzerschlacht
Eisler: Die letzte Elegie
Eisler: Die Heimkehr
Cavendish: Wandering in this place
Schubert: Kriegers Ahnung D957
Schubert: Ellens erster Gesang D837
Rihm: Der Untergang
11.50 (during the interval)
Zemlinsky: Six Maeterlinck Songs
12:10
Liszt: Jeanne d'Arc au bûcher
Schumann: Die beiden Grenadiere Opus 49
Poulenc: Le retour du sergent
Schumann: Der Soldat
Mahler: Wo die schönen Trompeten blasen
Weill: Beat! Beat! Drums!
Weill: Dirge for Two Veterans
Anna Prohaska, soprano
Eric Schneider, piano.
Last on