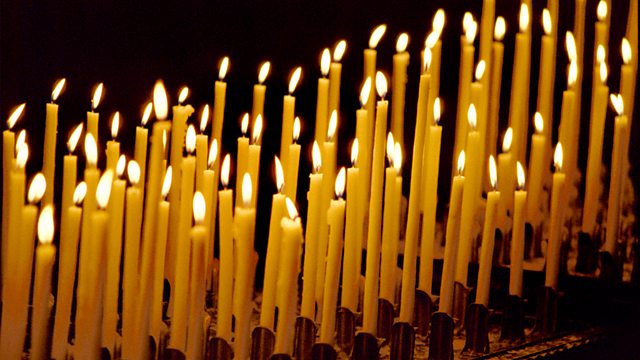 20/08/2014
A spiritual comment and prayer to begin the day, with Canon Edwin Counsell.
Last on
Script
Good morning. Today is the Feast Day of St Bernard, the founder of the Cistercian Order and abbot of the monastery at Clairvaux, who was born to a wealthy and influential family in Burgundy, at the end of the 11th century. 
His peers knew him as a man of great wisdom, committed to constant prayer and reflection and guided by the Holy Spirit, which he saw as the key to nourishing human life, and this reputation spread far and wide; 
Princes and kings sought his counsel on political issues and even popes asked his opinion on ecclesiastical matters: his advice was wise and marked by an awareness of humility, even to those who exercised great personal power.  
Much of Bernard's own counsel was sought in the quiet contemplation of his prayers, taking himself apart from the distractions of life, and searching in quiet places, where God's "still, small voice" could speak powerfully to him: that's a tradition we see constantly in the Bible - Jesus retreated to the Wilderness, He took His followers to a mountain top and even the disciples themselves pushed out in a fishing boat when they needed time to think. 
Today, there are so many different ways of seeking advice, with experts in every discipline available for hire and the internet and social media offering us instant access to information like never before,  
Yet I reckon many of us still turn to a close friend or a trusted confidante when we're faced with an important decision. We might also search out the quietness to be still, to know God and listen out for his promptings. 
It doesn't mean that every decision we make is going to be right, even after prayer, reflection,  and the best advice; but at least these things may help our decisions to be made in confidence, so that we can better live with the consequences.
So today, Lord, may we seek your guidance, to hear and discern in all things your still, small voice…and know that you are God.   Amen.