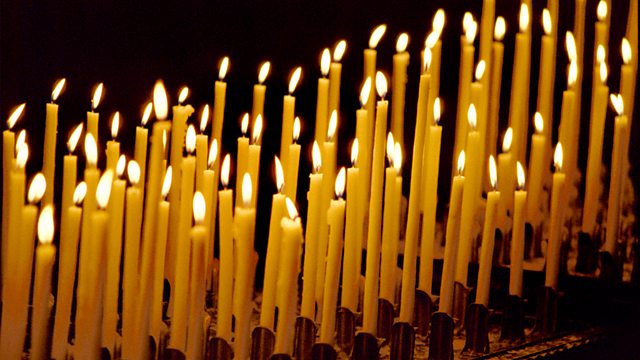 19/08/2014
A spiritual comment and prayer to begin the day, with Canon Edwin Counsell.
Last on
Script
Good morning. If the skies were clear over Dayton, Ohio, on this day in August 1871, it would have been a really good omen to mark the birth of Orville Wright.
Along with his brother, he became the pioneer of powered flight, the forerunner of the air travel that many of us take for granted today;
According to the reports of the time, that famous first flight apparently lasted only 9 seconds and travelled a mere 37 metres, but history had been made.
It's in our nature to dream and wonder about the possibilities of the world and that thirst to push boundaries has taken humanity to the heights and depths of the earth, the seas and even into space.
When the great minds of human history have broken new ground and achieved a landmark success, that hasn't been the end of their work or the zenith of their ambition – it's simply been another stepping stone on an infinite journey of exploration and discovery.
And those who dare to dream, explore and reach beyond often leave a legacy that inspires subsequent generations.
Yet  it might be argued that same spirit can fire our hearts and minds to seek a sharper vision and a clearer understanding of God, because it seems to me that faith can also provide an invitation to explore the possibility of this world and what may lie beyond;
and while the glimpses of God many of us discern in prayer, in the wonder of the natural world, and in the words, works and actions of others, won't provide a definitive answer to the complexity of life's questions, they may give a deeper understanding…and an invitation to step further into the mystery of God.
It's only human to pose and ponder the big questions of life, and, perhaps inevitably, to find different answers and interpretations.
So Lord, as we wonder about the glory of the created world today, may there be nothing that holds back our yearning to explore and discover and, as we go on our way, to seek your face.  Amen.