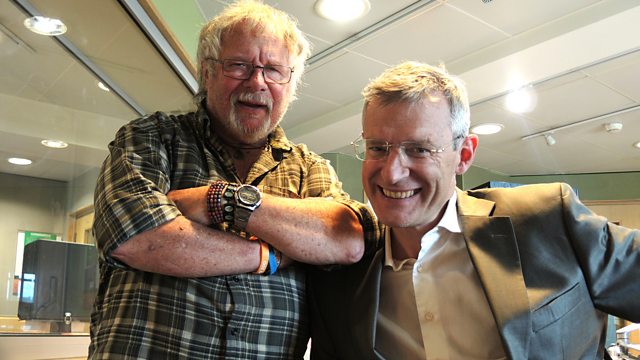 Bill Oddie answers the question: What Makes Us Human?
Jeremy Vine explores the most fundamental question of all: 'what makes us human?' with comedian and naturalist Bill Oddie, in a major BBC Radio 2 series featuring leading thinkers today.
Plus, we hear another journey through the events, voices and music of World War One, going back in time to experience what happened after war broke out.
Today's episode is entitled Germany Occupies Brussels.
In 20 episodes from 4th August through to December, Jeremy presents events as they unfold. Listeners will hear breaking news from the continent and at home; he'll be talking to the 'real people' of 1914; and hosting round-table discussions with contemporary experts on subjects from rationing to trench foot.
It's sound-tracked by music of the time, including army marching band numbers, classical compositions, and the tongue-in-cheek music hall melodies that would have been most familiar to a 1914 audience.
Last on
American journalist James Foley is beheaded by Islamic extremists. How should we respond?