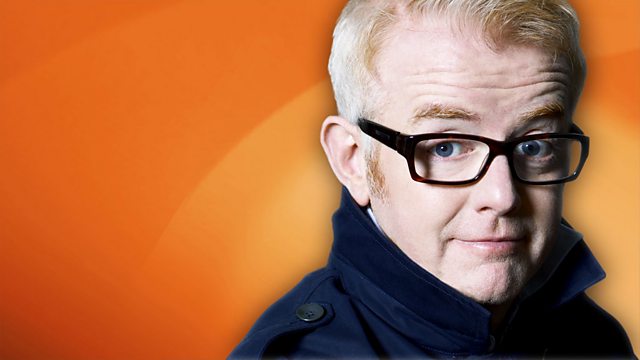 Chris is back!
Chris returns to the breakfast show chatting to Simon Mayo live from Edinburgh, and he reveals the top 5 gags getting the giggles at the Fringe Festival...
Jolly Jamie from Potters Bar boldly tells us how he attempted wind-surfing for the very first time...except there wasn't any wind!
Our Mystery Guest puts the good into the good, the bad and the ugly as she is the wild west hero who teaches cowboy riding to school kids, it's Pauline Alexander...
And our Pause For Thought comes courtesy of stand up comic and writer Paul Kerensa...
Today's show is dedicated to anyone who works in an agribusiness other than farming...
And today's show is entitled: we all want to see the artist naked but that doesn't necessarily mean we want to see them getting undressed!
Last on
Pause for Thought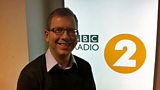 From comedian & writer Paul Kerensa:
Edinburgh Fringe is over-crowded, but still a joy.  On the Royal Mile, you could throw a haggis and hit a comedian – passersby would think it's a show. Right now, every comic I know would give their mic-holding hand for some airtime to plug their show, so this is wasted on me: I'm not there this year.

Done properly, Edinburgh is crazy-busy. My record's performing 14 gigs in one day. By 10pm I was doing jokes to punters who happened to be at my noon show – they'd finish punchlines, and I'd do callbacks to jokes that I'd done four gigs ago.

It's easy to get swept up. You focus on ego, debt and bums on seats, and you don't allow yourself time to pause, for thought, for vegetables, for anything not show-related.

One time, I did pause, at a time of day when no show was on. 4:45am, in the dark, I climbed Arthur's Seat, the rocky hillock that dominates the Edinburgh skyline. I was alone and had heard sunrise there was a Must Do thing.

After 40min I reached the summit, to see east to the North Sea, the sun peek over from Norway. It was beautiful. Mountains, the Forth Bridge, Edinburgh Castle... all slowly illuminated. I felt at one with nature, and my creator. So I'll admit I did something odd: I took my kit off.  Not easy to explain now – It just felt like the right thing to do. I was young! I was crazy! I was a bit cold!

It was a bit nippy so after five seconds I redressed, turned around, and saw four backpackers gawping. They'd missed the sunrise, but they saw the whole of the moon.

Whether you're at the world's busiest arts festival, or the busiest time in your life, I think it's good to take time to appreciate – clothed is fine.  Because when the sun sets on your show, your project, your busy workload I think it's good to make sure there's enough of you left. So when I'm working hardest, I make time to reflect, on the beauty of nature, a creator behind it, and on how quiet backpackers can be.
The Overall Most Popular Tracks
Most added tracks from this show