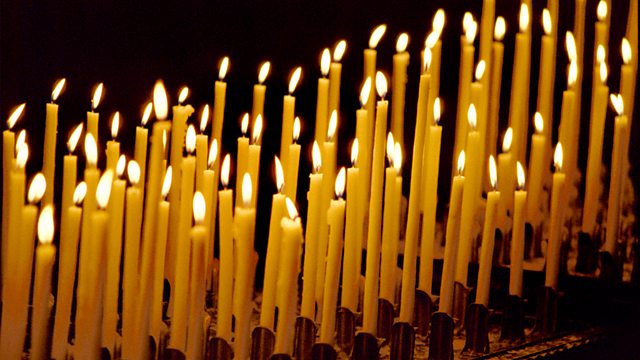 11/08/2014
A spiritual comment and prayer to begin the day with Canon Stephen Shipley.
Last on
Canon Stephen Shipley
Good morning.
It was on this day, 11th August, in 1890 that the death occurred of one of the greatest Christian thinkers who ever lived – John Henry Newman. His beatification was a highlight of Pope Benedict's visit to this country four years ago and Newman's remarkable spiritual progress has been extensively analysed - through an Evangelical conviction, into the High Church tradition of the Oxford Movement, and then finally to Roman Catholicism. Newman wrote hundreds of theological tomes, pastoral collections, letters, essays, devotions and meditations, and narrative poetry. Not for nothing did The Times comment that 'Cardinal Newman is gone to that rest which for him will not be happiness if it does not give him much work to be done!' And there was no surprise when some fifteen thousand people lined the streets of Birmingham for his funeral procession.
I suppose though that of all Newman's writings it's 'The Dream of Gerontius' which is the most popular, particularly the hymn 'Praise to the holiest in the height.' It's extraordinary how many people there are who would like to hear Elgar's wonderful setting of Newman's poem when they come to make their final departure from this world. And as a priest, I have to say that those words at the end of the first part of 'Gerontius' – 'Go forth upon thy journey, Christian soul' – always bring back to me many an occasion and many a person whom it's been my privilege to commend to God in their dying moments.
It may be that you are watching over a loved one today who is approaching the end of their life. Pray that you and they may know the comfort and strength of God's love – and give thanks for John Henry Newman's attempt to picture in words a world beyond time and space – a world to which we'll all be welcomed in due time by God's good grace.
Amen.