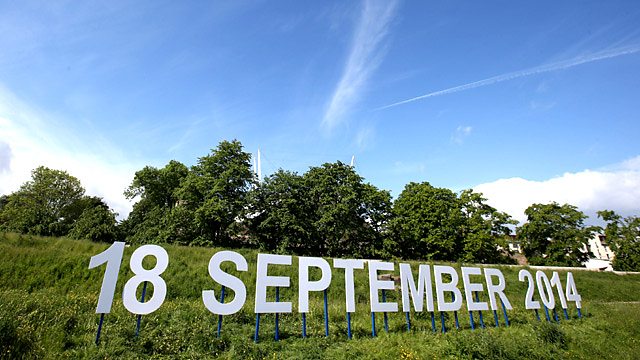 11/08/2014
Rounding up the day's events from across the independence campaign. Tonight we dissect the latest social attitudes survey with Prof John Curtice.
Blair Jenkins leader of Yes Scotland and Blair McDougall leader of Better Together discuss the campaign.
As others see us: George Mhango from the Nation newspaper in Blantyre, Malawi talks about how the referendum is being viewed in Malawi.
Generation 2014er Nicole Fraser gives us her views on independence.Text 80295 [network rates apply].
Last on