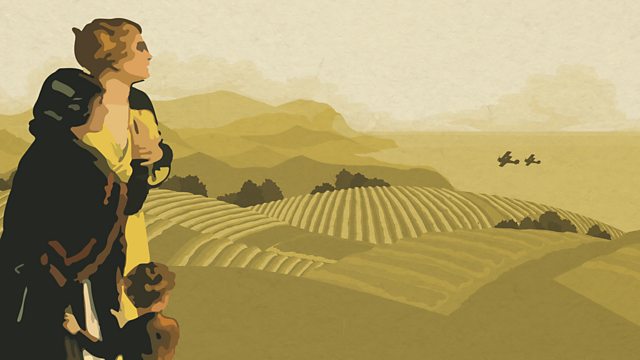 Listen in pop-out player
As Britain declares war on Austria-Hungary, Folkestone tries to rally flagging tourism whilst waving local troops off to the front.
Written by: Katie Hims & Sean Moffatt
Consultant Historian: Professor Maggie Andrews
Music by: Matthew Strachan
Directed and produced by: Lucy Collingwood
Editor: Jessica Dromgoole
Home Front is a ground-breaking new Radio Four radio drama - its biggest ever - set in Britain during 1914-18, playing a central role in the BBC's comprehensive First World War offering.
An enthralling fiction, set against a backdrop of fact. Each episode is set a hundred years to the day before broadcast, and follows one character's day. Together they create a mosaic of experience from a wide cross-section of British society, and a playful treasure hunt, with historical truths hidden in each story.
Season One is set in Folkestone, a fashionable Edwardian seaside resort that quickly became one of the hubs of the military machine, and close enough to France to hear the fighting. Future seasons will be set in Newcastle and Devon, telling the major stories of wartime Britain.
Last on
Credits
| Role | Contributor |
| --- | --- |
| Norman | Sean Baker |
| Isabel | Keely Beresford |
| Gabriel | Michael Bertenshaw |
| Lilian | Lisa Brookes |
| Mrs Clout | Elaine Claxton |
| Dr McFee | David Cann |
| Bill | Ben Crowe |
| Sylvia | Deborah Findlay |
| Freddie | Freddie Fox |
| Forrester | Nigel Hastings |
| Archie | Arthur Hughes |
| Jack | Ashley Kumar |
| Kitty | Ami Metcalf |
| Albert | Harry Myers |
| Adam | Leo Montague |
| Victor | Joel MacCormack |
| Ralph | Nicholas Murchie |
| Florrie | Claire Rushbrook |
| Dorothea | Rachel Shelley |
| Dieter | Joe Sims |
| Writer | Katie Hims |
| Writer | Sean Moffatt |
| Director | Lucy Collingwood |
| Producer | Lucy Collingwood |