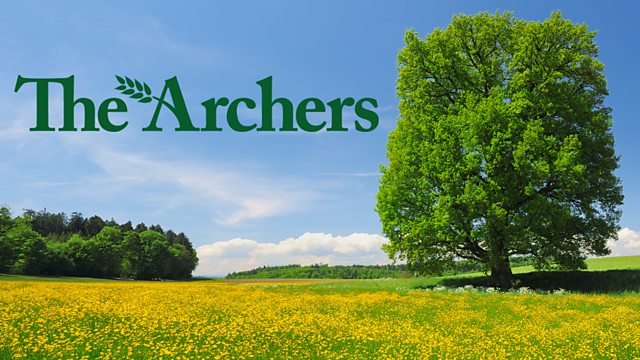 15/08/2014
Jennifer holds her kitchen soiree. She's trying hard to impress, taking any opportunity to showcase another aspect of the new fit. Meanwhile, Brian's enjoying playing cocktail bartender. The food is inspired by the film Babette's Feast. Lucky Jennifer didn't watch Silence of the Lambs, says Carol.
Carol thinks Susan's new hair style is terrific. Good on Susan for taking a risk. Robert tries to relax, as he and Lynda continue to wait expectantly for Leonie to give birth.
Jazzer sneakily sets up Burns and Fallon by inviting each of them for a drink independently and then failing to show up himself. Harrison and Fallon break the ice. He talks about becoming a copper and how it affected childhood friendships. Fallon admits she never became the musical star she thought she'd be. Realising that Jazzer isn't coming, they agree to make a night of it.
Loxfest is suffering following the recent Quaintance Smith scandal. An all-woman group has pulled out in protest.
Carol takes the initiative. She arranges to take Peggy to the stonemason tomorrow to sort out the right headstone for Jack - the one he'd want, with Peggy's wording and not Hazel's. Peggy's touched, puts her fears to one side and says a heartfelt thank you.
Last on
Credits
| Role | Contributor |
| --- | --- |
| Writer | Adrian Flynn |
| Director | Sean O'Connor |
| Editor | Sean O'Connor |
| Jill Archer | Patricia Greene |
| David Archer | Timothy Bentinck |
| Ben Archer | Thomas Lester |
| Tony Archer | David Troughton |
| Pat Archer | Patricia Gallimore |
| Jennifer Aldridge | Angela Piper |
| Neil Carter | Brian Hewlett |
| Susan Carter | Charlotte Martin |
| Matt Crawford | Kim Durham |
| Shula Hebden Lloyd | Judy Bennett |
| Jim Lloyd | John Rowe |
| Adam Macy | Andrew Wincott |
| Jazzer McCreary | Ryan Kelly |
| Elizabeth Pargetter | Alison Dowling |
| Freddie Pargetter | Jack Firth |
| Fallon Rogers | Joanna Van Kampen |
| Robert Snell | Graham Blockey |
| Rob Titchener | Timothy Watson |
| Mike Tucker | Terry Molloy |
| Vicky Tucker | Rachel Atkins |
| Roy Tucker | Ian Pepperell |
| Peggy Woolley | June Spencer |
| Charlie Thomas | Felix Scott |
| Harrison Burns | James Cartwright |
| Carol Treggoran | Eleanor Bron |