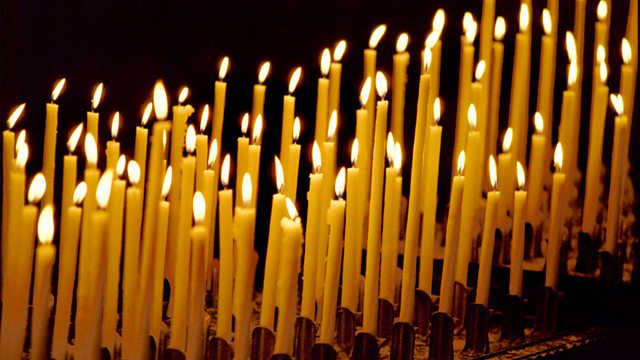 15/08/2014
A spiritual comment and prayer to begin the day with Canon Stephen Shipley.
Last on
Canon Stephen Shipley
Good morning.
One of the many sublime moments in the Thanksgiving Service celebrating the life and work of the composer Sir John Tavener was the playing of an orchestral arrangement of an anthem 'Mother of God, here I stand now praying before this ikon of your radiant brightness.' The service took place in a packed and wonderfully silent Westminster Abbey on a hot June afternoon and it was a fitting tribute to an extraordinary musician whose
creativity sprang from his religious faith. Many of his compositions held an appeal for audiences that did not necessarily identify with contemporary music or the theological values from which he started. However, their response meant a great deal to him: he took their engagement as an affirmation that his music was operating on a spiritual level.
Today many Christians throughout the world will be honourin g Mary, the Mother of God, for August 15th is traditionally the Feast Day of the Assumption of Mary. Now it's easy to become sceptical about the point of this festival because the Bible contains no mention of Mary's being taken up into heaven by God. The first Church writer to speak of it was Saint Gregory of Tours at the end of the sixth century. Nevertheless let's not dismiss it as irrelevant dogma. Rather let's acknowledge – as did that huge congregation at John Tavener's Memorial Service – that it's a sign to us that someday, through God's grace, we too may join Mary the Blessed Mother in giving glory to God. The story of Mary has all the magic beauty of a fairy tale – with one big difference. She actually existed - and she lived out God's will. Let's pray then that through the struggles, pressures, tensions and hopes of each day, we too like Mary may be granted a glimpse of heaven and earth at one.
Amen.