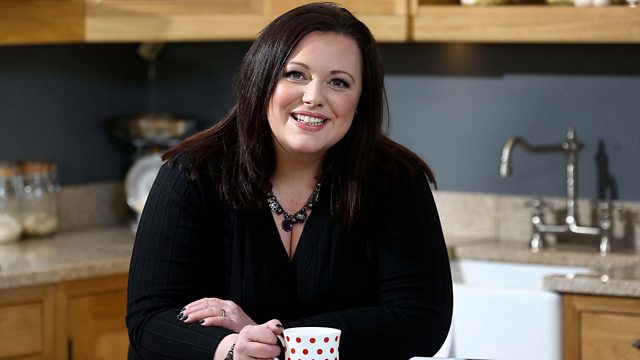 13/08/2014
Lynette Fay sits in for Kerry, hosting a show packed with classic tracks, current hits and features on films, books and food.
Last on
Autumn Spiced Blackberry And Apple Pie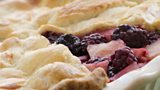 Autumn Spiced Blackberry And Apple Pie 
Serves: 8
Preparation time 40 minutes
I have so many different recipes and ideas for apple pies, tarts and crumbles. This apple pie is one of the simplest to make but it has all the essentials – a good crumbly shortcake pastry and lots of Bramley apples.
Ingredients
255g/9oz plain flour
55g/2oz ground almonds
175g/6oz butter – softened
zest of ½ lemon
1 egg yolk
1 - 2tsps of  cold water
6 Bramley apples – peeled, cored and finely sliced
100 g/4oz. blackberries
55g/2oz caster sugar
juice of 1 lemon
8-10 cloves
milk or beaten egg
Method
For ease this pastry can be prepared in a blender. Place the flour, almonds, butter, zest, egg and water in the blender and blitz until the mixture just binds together .
Remove the pastry from the blender; wrap in cling film and place in the fridge for 15 minutes.
Place the apples in a dish and sprinkle with sugar, lemon juice and cloves. Leave to sit for 10 minutes.
Remove the pastry from the fridge and divide it in two. Roll out each piece so that it will fit a deep 23cm/9 inch ovenproof plate. Place one piece of the rolled out pastry on the plate and spread the apples, blackberries, sugar and cloves evenly on top.
Brush the edge of the pastry with cold water before laying the second piece of pastry on top.
Squeeze the edges of the pastry together to seal them. Make a slit on the top of the pie to let the air through. Brush with a little milk or beaten egg and bake in the oven  180C/200°C conventional /Gas mark 6 for 30-35 minutes until golden.
Dust with icing sugar and serve warm with cream, fromage frais,  or yoghurt.