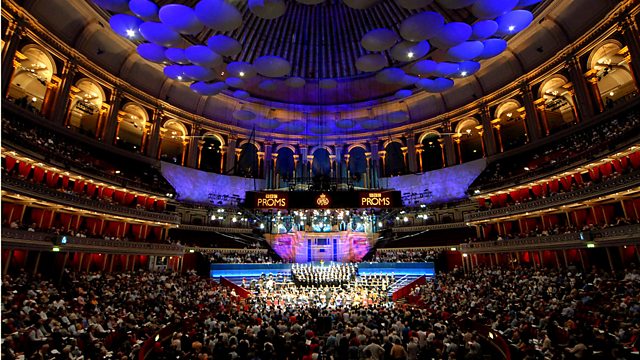 Prom 31: Elgar, Beethoven, Berlioz and Helen Grime
Afternoon on 3 with Jonathan Swain
Alice Coote, the Hallé and Sir Mark Elder at the BBC Proms last Saturday in music inspired by the sea: Berlioz, Elgar, Beethoven, and the London premiere of a work by Helen Grime.
Presented by Martin Handley at the Royal Albert Hall
Berlioz: Overture 'Le corsaire'
Elgar: Sea Pictures
Helen Grime: Near Midnight (London premiere)
Beethoven: Symphony No. 3 in E flat major, 'Eroica'
Alice Coote (Mezzo)
Hallé
Sir Mark Elder (Conductor)
The sea lies the centre of this concert from Sir Mark Elder and the Hallé. The sunshine glitters on the waves of Berlioz's swashbuckling overture Le corsaire, written while the composer was holidaying in Nice.
A celebrated Elgar champion, Elder is joined by British mezzo-soprano Alice Coote for Sea Pictures, Elgar's only orchestral song-cycle, which ebbs and flows evocatively as it explores the fascination and fear inspired by the sea. While Helen Grime's Near Midnight explores a nocturnal theme, Beethoven created a storm of human drama in his 'Eroica' Symphony - a stirring musical meditation on heroism and valour.
First broadcast 9th August 2014.
Last on
Stephen Johnson presents a programme exploring Beethoven's Third Symphony.