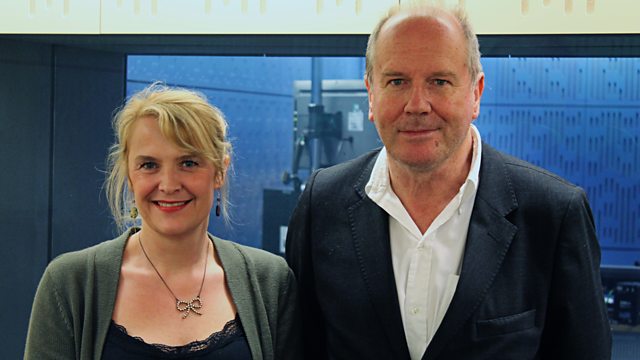 Wednesday - Sarah Walker with William Boyd
Sarah Walker's guest this week is the author William Boyd. Also, at 9:30, our daily brainteaser: Back to the Beginning
9am
A selection of music, including the Essential CD of the Week: Gianandrea Noseda - Ten Years of Musica Italiana. We also have our daily brainteaser at 9.30.
10am
Artist of the Week: Nicola Benedetti
10:30
Sarah's guest this week is the prize-winning African-born author and screenwriter William Boyd, whose novels include A Good Man in Africa, An Ice Cream War, Any Human Heart and Solo - a new James Bond novel continuing the adventures of Ian Fleming's spy hero. His screenplays include Richard Attenborough's biopic Chaplin, recalling the glamorous life of the famous silent-film star, and The Trench (which Boyd also directed), set 24 hours before the battle of the Somme, and an adaptation of Evelyn Waugh's Scoop.
Last on
Today's Brainteaser Answer - Back to the Beginning
The music played:
Debussy<?xml:namespace prefix = o ns = "urn:schemas-microsoft-com:office:office" />
Preludes: La fille aux cheveux de liin                                                       
Jean-Yves Thibaudet (piano)
DECCA 452 022 2