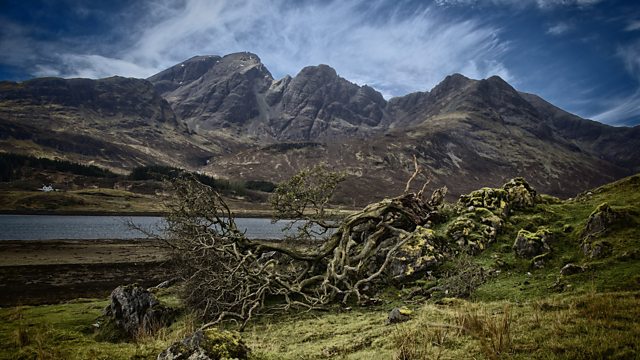 09/08/2014
A wee, steady, strongly built man, with a woolly bunnet...
At 6.30am, Mark Stephen traces the life of writer and broadcaster Tom Weir. With his long-running TV series Weir's Way, Tom brought the Scottish landscape to life for generations of Scots. Mark talks to Tom's widow Rhona and broadcaster Cameron McNeish, and hears why some believe Tom should be treated on equal terms with the conservationist John Muir.
A matter of the heart...
After 7am, Mark Stephen and Euan McIlwraith go on a mission to discover the answer to one simple question: where is the heart of Scotland? It's a journey that takes them from a motorway bridge over the M8, to the centre of rural Perthshire - via some rather more surprising places on the way - as they consider the historical, mathematical and scenic hearts of Scotland.
Last on