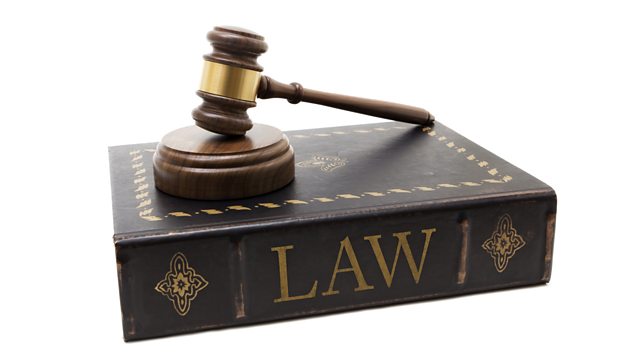 Listen in pop-out player
Helena Kennedy talks to the great liberal lawyer Jeremy Hutchinson about a career which ranged from defending Penguin Books in the Lady Chatterley's Lover obscenity trial, to taking on the might of the British intelligence service in the ABC official secrets trial.
Throughout a long career, his brilliant and stylish advocacy achieved success in cases that looked unwinnable. He was renowned for a certain theatricality in his performance before the jury - perhaps influenced by his first marriage to the great actress Peggy Ashcroft.
Lord Hutchinson, his charm and wit undiminished by his 99 years, explains how early experiences in life drove him to become a thorn in the side of the establishment, always ready to challenge illiberal attitudes within government and the legal world.
He appeared in another famous obscenity trial, when Mary Whitehouse took out a private prosecution against the director of the play The Romans In Britain. Despite having "a bit of a soft spot" for Mrs Whitehouse, it didn't stop him from ridiculing her main witness over whether or not he was able to accurately identify an exposed male organ on stage from the back seat of the theatre.
Among other cases he recalls are his defence of society call girl Christine Keeler and the art thief Kempton Bunton. He says he has always loved his job, seeing it as a privilege to be able to help people from all walks of life at crisis points in their lives.
He says he's been better able to "make a difference" in court than in parliament - as a defence lawyer he has been able to help many people assert their rights and resist oppression.
Producer: Brian King
An Above The Title production for BBC Radio 4.
Last on