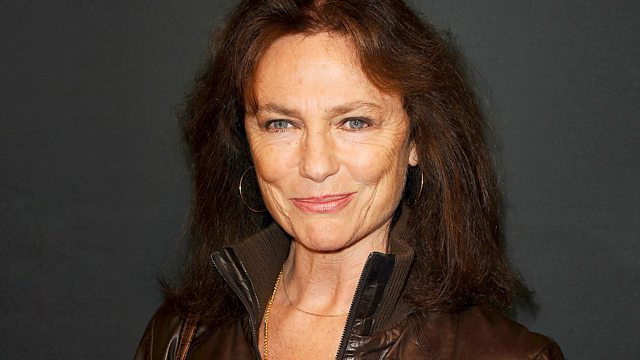 Jacqueline Bisset; the Contraceptive Pill and Mood Swings; Sexual Identity
Listen in pop-out player
Jacqueline Bisset on her new film 'Welcome to New York' and some strong views on infidelity. Alice Roberts, author and broadcaster and Peter Greenhouse a consultant in sexual health discuss the effect of the contraceptive pill on mood and wellbeing.
Do we have to define ourselves as lesbian or straight? Two women talk about what prompted them to change their sexuality. England hooker Emma Croker on the Women's Rugby World Cup and playing after a caesarean. Laura Perrins and Ellie O-Hagan discuss the Women against Feminism movement.
Indian author Deepti Kapoor on her new novel 'A Bad Character'. We celebrate 100 years of the Brownies with Girlguiding's Chief Guide, Gill Slocombe and comic Susan Calman. And 89 year old theatre critic Blanche Marvin on the wonders of wearing the same items of clothing again and again.
Producer: Sarah Shebbeare
Editor: Jane Thurlow.
Last on
The Pill, Women's Hormones and Mental Health
Millions of women use the contraceptive pill at some point in their life time. For many it's a liberation, a convenient and effective way of managing one's fertility. It can also be helpful in other ways - skin conditions can improve, premenstrual tension reduce and periods become less painful.  However, all women react individually to different hormonal preparation and for some women taking the wrong pill can be disastrous when it comes to mood swings. It was many years before the author and broadcaster Alice Roberts realised she didn't suit the pill she was on. She and Peter Greenhouse, consultant in sexual health in Bristol, join Emma to discuss how women's hormonal make up and how it interacts with the birth control pill.
Jacqueline Bisset
In the new film Welcome to New York, Jacqueline Bisset plays the long-suffering wife of a powerful adulterous French businessman - a plot allegedly based on the allegations of sexual assault brought against Dominique Strauss-Kahn. Emma talks to Jacqueline about marriage, infidelity and the sex lives of older women.
Welcome to New York opened in UK cinemas August 8
How do you define your sexuality?
Rosie Garland identified as a lesbian for twenty years but is now in a relationship with a man, Jayne Headon-Meldrum was married to man for over 20 years and they had children together, but she now in a relationship with a woman.  They join Jenni to discuss the reactions they have experienced to their changed sexual identities.
Rosie Garland's new book, Vixen, is out now
Women's Rugby World Cup
The Women's Rugby World Cup is underway in Paris. After losing the last three finals England's women will be doing everything in their power to stop history repeating itself, but they face some fierce competition – not least from New Zealand, which will be seeking to claim its fifth consecutive title.  England Hooker Emma Croker will be talking to Emma Barnett about the mood in the England squad - and we'll be finding out how she juggles playing for her country with a full time job and motherhood.
Women Against Feminism
The Women Against Feminism hashtag portrays a growing number of photographs of women holding up pieces of paper saying 'I don't need feminism because….'. Several months after it first appeared on Tumblr, the social networking website, the comments continue to provoke a discussion. Now with a Facebook page and a Twitter following, it is by no means a large movement but presenter Emma Barnett speaks to Laura Perrins, co-editor of the blogsite conservative women and Ellie Mae O'Hagan, a feminist commentator, to look at the significance, if any, of the #WomenAgainstFeminism crusade.
A Bad Character
The Indian writer Deepti Kapoor talks about her first novel, A Bad Character.  It's set in 21st century Delhi and offers an insight into what it means to be a middle-class woman who chooses to reject the security of an arranged marriage in a city that can intimidate single women.  Instead, the main character Idha, falls for a charismatic, but dangerous young man whose behaviour is unstable.
A Bad Character is out now
One hundred years of the Brownies
Many of us will remember being a Brownie, or a Guide, and earning badges for learning skills such as making a bed or brewing a cup of tea, as well as the greater excitement of going camping.  The Brownies are 100 this year and these days Brownies are as likely to learn about bullying, drugs and sex awareness.  With 200,000 members in the UK the Brownies remain as popular as ever, Comedian, Susan Calman and Gill Slocombe from Girlguiding join Sheila McClennon to explore its enduring appeal.
Recycling Fashion
The German Chancellor, Angela Merkel, was criticised this week for turning up at a music festival in an outfit she'd worn before – shock horror – and it was a garment she's said to have owned for eighteen years. It seems a woman can never get it right – the Duchess of Cambridge was criticised for not recycling her wardrobe enough and then for wearing the same thing twice. So what's to be done? Blanche Marvin is a theatre critic who at the age of 89 has lots of stuff in her wardrobe that she has no problems recycling.
Credits
| Role | Contributor |
| --- | --- |
| Presenter | Emma Barnett |
| Interviewed Guest | Jacqueline Bisset |
| Interviewed Guest | Alice Roberts |
| Interviewed Guest | Peter Greenhouse |
| Interviewed Guest | Rosie Garland |
| Interviewed Guest | Emma Croker |
| Interviewed Guest | Laura Perrins |
| Interviewed Guest | Ellie O'Hagan |
| Interviewed Guest | Deepti Kapoor |
| Interviewed Guest | Gill Slocombe |
| Interviewed Guest | Susan Calman |
| Interviewed Guest | Blanche Marvin |
| Producer | Sarah Shebbeare |
| Editor | Jane Thurlow |