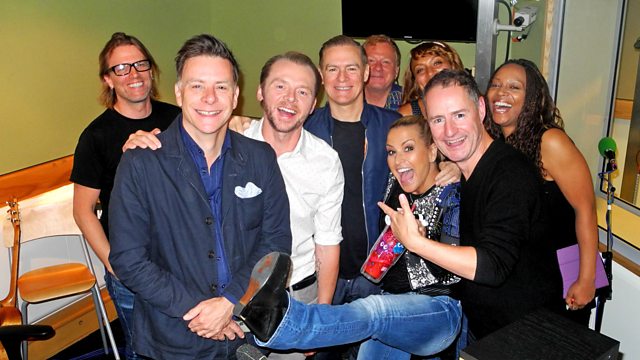 Simon Pegg, Bryan Adams, Ricky Ross and Anastacia
Richard Allinson sits in for Chris Evans and gets that Friday feeling going with special guests: Simon Pegg, Bryan Adams, Deacon Blues' Ricky Ross and Anastacia, who plays live in the studio.
Last on
Pause for Thought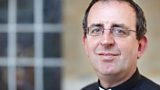 From Rev'd Richard Coles, cleric and broadcaster:
On Tuesday, thanks to the advice of my new parish fleet consultant, James May, I picked up my new car and drove with tremendous élan to my second appointment of the day, a speed awareness course at a hotel near Kettering. Bad Vicar. I was nicked at half past midnight on the A14 doing fifty in a temporary forty for roadworks.
We were asked to give reasons for our 'speeding events' as they called them and I went first, slightly misunderstanding the question, and blamed Dolly Parton for mine. I was driving home from seeing her at the NEC and, thinking about that minx Jolene, my reproachful foot fell too heavily on the accelerator. It's a fair cop.
I don't mean to make light of it. Speed kills, and I came away from the session much better informed about stopping distances, about what happens if you hit a pedestrian at forty instead of thirty, about who's really responsible for my driving. Afterwards, it occurred to me that it was the first time I had done any serious moral philosophy since theological college. Back then it was men in black robes debating the rights and wrongs of the iconoclastic controversy of the 9th century, and all seemed rather abstract. On Tuesday it was a mixture of random strangers thinking through the effects of our choices and actions on other people with whom we share the world. It was anything but abstract as we worked out that how we drive is down to us, and being in a rush, or fancying a thrill, or thinking we come first, does not let us off responsibility for our actions, not if we want to be taken seriously.
Might seem a long way, from theological college to a speed awareness course in Kettering, but then I remembered an old bishop, who led my ordination retreat, saying that all of Jesus' moral teaching could be summed up in two words: "grow up".  
The Overall Most Popular Tracks
Most added tracks from this show