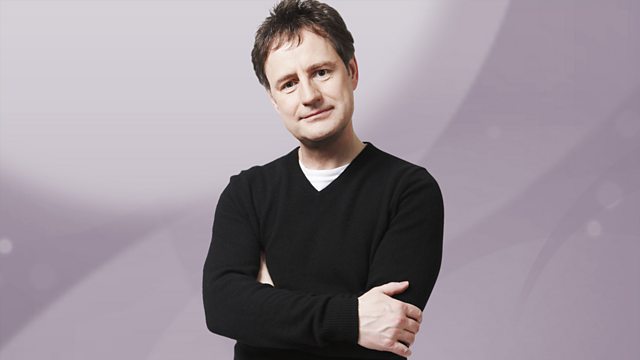 Richard Allinson sits in
Richard Allinson sits in for Chris Evans with more chances to win VIP tickets to this year's BBC Proms In The Park.
We're the talk of the town as we explore the World Town Crier Tournament in Chester, speaking with organiser David Mitchell and the current champion Chris Whyman, who calls in live from Canada!
And that leads us nicely in to the Top Tenuous with your desperate claims to the fame of Town Criers.
Last on
Pause for Thought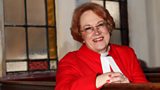 From Canon Ann Easter, Chief Executive of a Charity and Chaplain to the Queen:
Last Friday, I woke up early and, so's not to disturb the comatose figures around me – Christopher in bed and Zippy the dog on the chaise longue – I put on my headphones and listened to the radio, and heard news reports of one disastrous tragedy after another – so sad. It was as if the whole world was in turmoil and I felt powerless to do anything that might help.
But I couldn't lie in bed for too long because I had to get up and get to Stacy and Steve's wedding. Very special because, some thirty years ago, I baptised Stacy, a dear little soul with pale blonde hair, I remember, and I had been asked to do the blessing when she got married to her lovely Steve.
It was a gorgeous occasion – fabulous dresses, magnificent flowers and family and friends happy and smiling and, to make sure that it stayed in all our memories for ever, at the end of the service the bride and groom danced down the aisle into the sunshine! It was magical!
But driving home, I remembered the news I'd been listening to earlier – what a contrast. And I felt a bit guilty that we should have experienced such joy and happiness when so very many of God's children are suffering because they are displaced, distressed and dying.
But then I remembered that the Bible has several stories about Jesus having meals with his friends, going to parties and even a wedding – the one where they ran out of booze and he changed all the water into wine – that's the sort of guest you want!
I believe that God gives us those golden moments like Stacy and Steve's wedding and that it was absolutely right to delight in it, because it is those moments which inspire us to do all we can – give cash, do campaigning, whatever it takes – to make it so that all of God's children can dance in the sun in good health and peace.