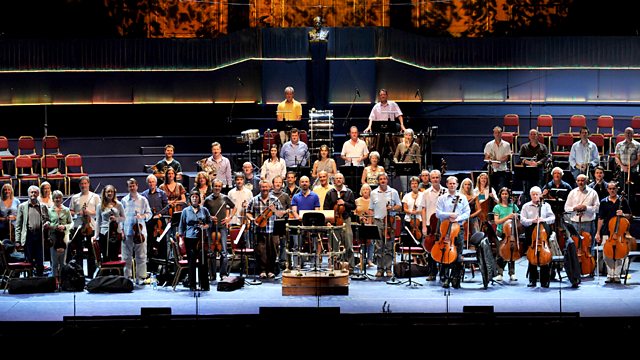 Michael Feinstein
Michael Feinstein, the multi-platinum-selling, two-time Emmy and five-time Grammy Award-nominated entertainer dubbed "The Ambassador of the Great American Songbook," is the leading interpreter of American standards. He's played at Carnegie Hall, Sydney Opera House, the Hollywood Bowl, the White House and Buckingham Palace and now joins the sixty piece BBC Concert orchestra and Broadway maestro Larry Blank for a very special Friday Night Is Music Night, dedicated to the art and craft of the great songwriters.
Michael's fascination with the American Songbook began in Columbus, Ohio. It was here that he began playing piano at the age of five. After graduating from high school, he worked in local piano bars for two years, moving to Los Angeles when he was 20. Then the widow of the legendary concert pianist-actor Oscar Levant introduced him to Ira Gershwin in July 1977. Michael became Gershwin's assistant for six years, which earned him access to numerous unpublished Gershwin songs, many of which he has since performed and recorded. Gershwin's influence led to his becoming a composer and arranger of his own original music and an outstanding interpreter of music legends such as Irving Berlin, Jerome Kern, Johnny Mercer, Duke Ellington, Harry Warren and of course George and Ira Gershwin.
Tonight he shares personal memories of those greats, together with their music and songs, in the company of his special guests.
This concert was originally broadcast in September.
Last on