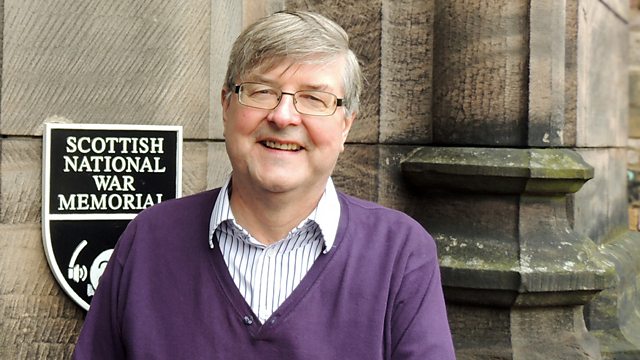 Anns an dàrna prògram aige air a' Chiad Chogadh tha an t-Ollamh Mata MacÌomhair
a' beachdachadh air an àireamh de Ghàidheil a dh'fhalbh gu deònach dhan chogadh, feadhainn dhiubh le eich bhon chroitean. Tha e a' cluinntinn mun chliù a bh' aig Gàidheil mar shaighdearan chalma is mar shàr mharaichean agus mun àìte sònraichte a bh'aig pìobairean anns na rèiseamaidean Ghàidhealach.
Professor Matthew MacIver examines the contribution made by Highland men and women in World War One.
Last on