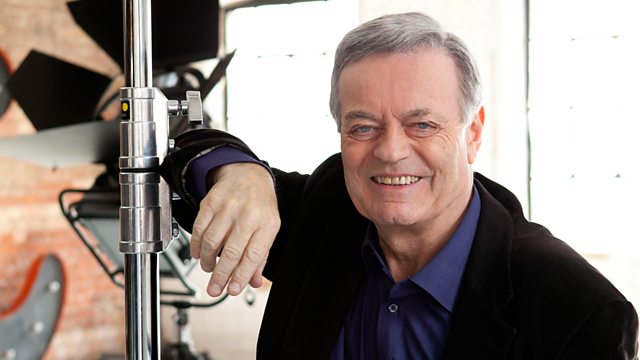 Tony Blackburn Special
Friday Night is Music Night as Tony Blackburn celebrates 50 years on the airwaves.
On Tuesday, 28th July 1964 the Supremes were top of the charts with Where Did Our Love Go, the Fab Four had just released their first film - A Hard Day's Night - and in the news Sir Winston Churchill left the Houses of Parliament for the very last time. But as one great, instantly recognisable voice retired from public life another made his first tentative broadcast from a rackety old ship - the Mi Amigo - anchored just off Frinton-on-Sea. His name was Tony Blackburn - Antony Kenneth Blackburn to be exact - and the station was Radio Caroline South.
50 years later Tony is still a broadcaster and one who can boast a career in Pirate, BBC, local, national and Commercial radio. Today he still works 6 days a week hosting shows for both the BBC and commercial radio. After his stint at Radio Caroline he joined the BBC and the Light Programme as presenter of Midday Spin. Then came the radio revolution of 1967. Radio 1 was launched and it's first voice was Tony Blackburn. Its first record was Flowers in the Rain by The Move.
Aped by Harry Enfield and Paul Whitehouse as Mike Smash of Smashie and Nicey, crowned King of the Jungle by Ant and Dec in the first ever I'm a Celebrity Get Me Out of Here and in 2014 the recipient of the Radio Academy's Gold Award in recognition of his remarkable 50 years in radio. In fact it's the second time Tony has been honoured with the prestigious Gold Award - the last being on his 25th anniversary. In Tony's own words ' I have made a living out of my passion. Being a radio presenter, in my opinion, remains the greatest job in the world'.
Tonight, we turn Friday Night is Music Night into an orchestral Pick of the Pops with tunes from each decade of Tony's career. Mike Dixon conducts the BBC Concert Orchestra with special guests including Mari Wilson who recalls the songs of Dusty Springfield and Cilla Black, West End stars Jenny Fitzpatrick and Edward Baruwa perform some favourite Motown and soul numbers along with memories of the Four Seasons courtesy of the Jersey Boys.
Interval:
We hear about Tony's pirate career and the start of Radio 1, with help from Johnny Beerling and Tony himself, plus classic tracks and archive clips from Radio Caroline, Radio London, The Light Programme and 247 metres on the medium wave.
Last on