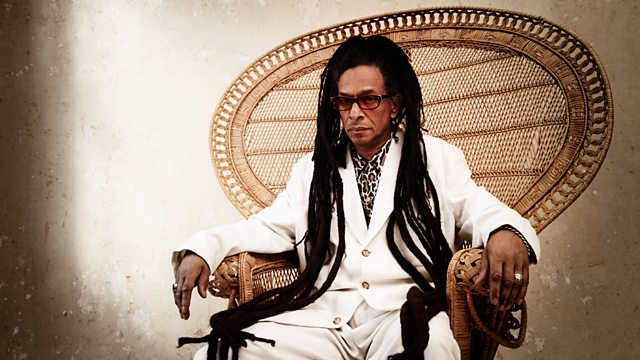 Crucial Vinyl: Axis: Bold as Love by The Jimi Hendrix Experience
Each week the Don selects a piece of Crucial Vinyl (an album that has shaped his musical taste and helped to make him who he is). He features three tracks from it and explains why it means so much to him. This week he picks Axis: Bold as Love, the second album by the Jimi Hendrix Experience.
Released in the UK in December 1967, the album fused blues and psychedelia and showed Jimi maturing as a songwriter.
Hendrix took a break from recording the album in the UK to fly to the US to perform at the Monterey Festival. He stole the show and his career in his home country was launched in a most spectacular fashion.
Jimi Hendrix's music and striking image made a deep impression on Don, who was 11 at the time. He was living in Brixton, south London and had just started at a school where he was the only black kid.
Last on