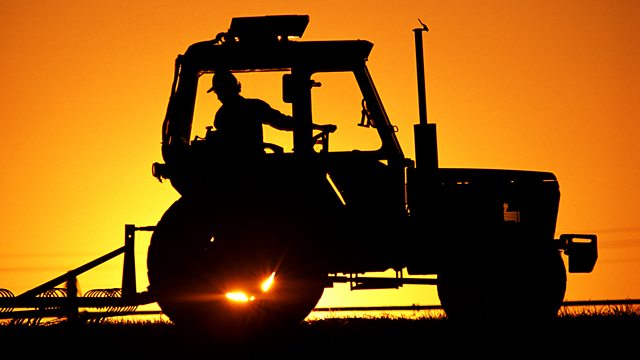 Russian import ban, Irish Sea fish decline, WW1 moss bandages
Russia bans almost all food imports from the EU and US leading to extreme concern for UK farmers. Martin Haworth from the National Farmers Union, says it's a potential disaster for UK farming, as the European market will be flooded with displaced food - which was intended for Russia. It is calling on supermarkets here to buy British produce. Meanwhile Bertie Armstrong from the Scottish Fisherman's Federation says the ban will impact significantly on the UK's fishing industry.
Northern Irish scientists claim that global warming, as opposed to overfishing, may hold the key to the decline of cod and salmon in the Irish Sea. Although they've had years of fishing restrictions and EU quotas, the measures have seemingly failed to protect fish stocks. Radio Ulster's Nicola Weir talked to scientist Walter Crozier about his research.
All this week Farming Today is looking at the impact World War One had on UK farming. Our report today's report explores how sphagnum moss was collected from the bogs of Dartmoor and used to treat wounds of some of the thousands of soldiers who were injured in France and Belgium.
Presented by Sybil Ruscoe and produced in Bristol by Ruth Sanderson.
Last on