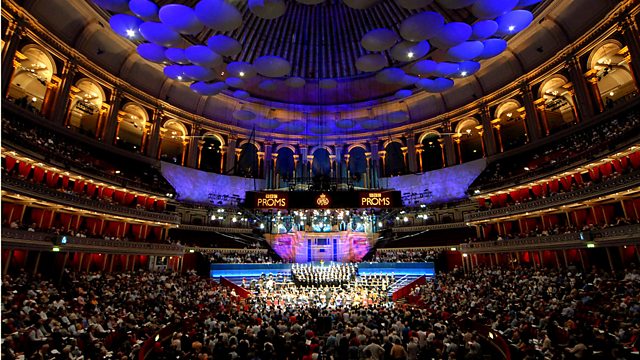 Prom 24: Vaughan Williams and Mahler
Afternoon on 3 with Jonathan Swain
BBC Scottish Symphony Orchestra and Donald Runnicles recorded on Monday at the BBC Proms in Mahler and Vaughan Williams.
Presented by Christopher Cook at the Royal Albert Hall, London
Vaughan Williams: Fantasia on a Theme by Thomas Tallis
Mahler: Symphony No. 9
BBC Scottish Symphony Orchestra
Donald Runnicles (conductor)
Mahler's Ninth Symphony represents the composer's ultimate achievement in orchestral music. At around 80 minutes in length the Symphony is epic, seeming to encompass the very span of life and death itself. Described by Leonard Bernstein as 'terrifying, and paralyzing', tonight Donald Runnicles - chief conductor of the BBC SSO and music director of the Deutsche Oper Berlin - brings his affinity with musical drama to this mighty testament.
And to precede the vast symphony the strings of the orchestra evoke the haunting nostalgia of Vaughan Williams' reflection on the past: his Fantasia on a Theme by Thomas Tallis.
First broadcast 4th August 2014.
Last on