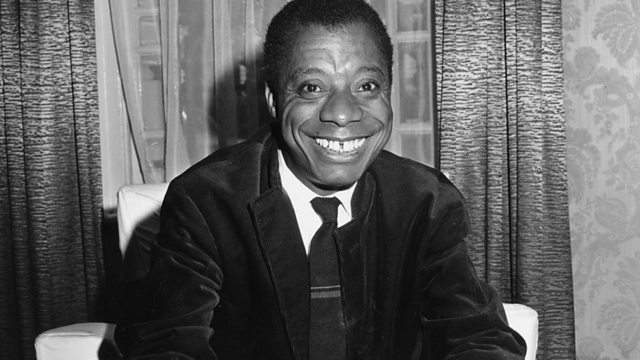 James Baldwin 90th Anniversary: No Complaints
If he had lived James Baldwin would have celebrated his 90th birthday today, 2nd August 2014. He died in 1987 aged 63.
The American novelist, playwright, poet and polemicist came to prominence during the 1950s and 60s, decades torn by the struggle for civil rights in America. Born into relative poverty in Harlem in 1924, Baldwin was a trailblazing explorer of race, class and sexuality in America in novels like Go Tell It On The Mountain (1953), Giovanni's Room (1956), Another Country (1962) and Tell Me How Long the Train's Been Gone (1968). After first visiting Paris in 1948, Baldwin eventually made his home in France. In 1984 Caryl Phillips - the future prize winning British novelist - met James Baldwin at his French home. Baldwin had become a mentor to the young writer and he allowed him to record an extraordinary interview with him - just three years before his death. It ranged from Baldwin's childhood and the realisation of his homosexuality, to his struggle against naked racism in America. Baldwin said whatever he had endured he had 'no complaints' - giving the programme its title - No Complaints - when it was broadcast on BBC Radio 4 in November 1984.
To mark the 90th anniversary Caryl Phillips returns to that interview, to record his thoughts and feelings about James Baldwin's legacy, and to introduce his own 2004 Radio 4 play: A Kind of Home - James Baldwin in Paris. A play inspired by Baldwin's fateful journey to Paris as a young, penniless, black, homosexual writer struggling to survive.
It was a struggle that helped create one of the greatest American writers of the 20th century.
Made for 4 Extra. The producer was Peter McHugh.
Radio producer Peter McHugh describes how James Baldwin's story inspired him.