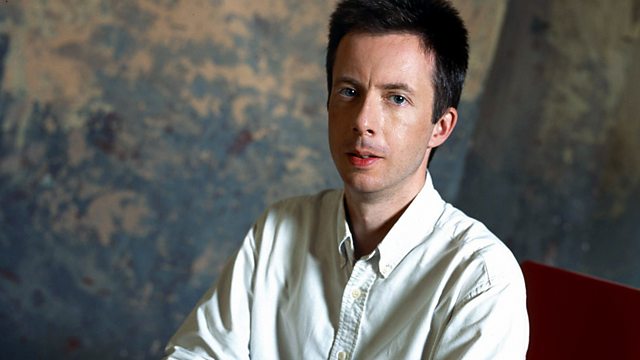 Lipinski and Elsner
Violinist Zbigniew Pilch in Lipinski's 3rd concerto with the Wroclaw Baroque Orchestra conducted by Jaroslaw Thiel. John Shea presents.
12:31 AM
Lipinski, Karol Jozef [1790-1861]
Symphony no 3 in B flat, op 2/3
Wroclaw Baroque Orchestra, Jaroslaw Thiel (conductor)
12:57 AM
Lipinski, Karol Jozef [1790-1861]
Concerto no 3 in E minor op 24 for violin and orchestra
Zbigniew Pilch (violin), Wroclaw Baroque Orchestra, Jaroslaw Thiel (conductor)
1:14 AM
Elsner, Jozef Antoni Franciszek [1769-1854]
Symphony in C op 11
Wroclaw Baroque Orchestra, Jaroslaw Thiel (conductor)
1:38 AM
Haydn, Joseph (1732-1809)
Quartet for Strings (Op.74'3) in G minor "Rider"
Ebene Quartet
1:59 AM
Schumann, Robert [1810-1856]
Concerto for piano and orchestra (Op.54) in A minor;
Jan Lisiecki (piano), Sinfonia Varsovia, Christian Zacharias (conductor)
2:31 AM
Norman, Ludvig (1831-1885)
String Quartet in C Major (Op.42) (1871)
Bernt Lysell (violin), Per Sandklef (violin), Thomas Sundkvist (viola), Mats Rondin (cello)
3:02 AM
Pekiel, Bartlomiej (?-c.1670)
Missa Pulcherrima
Camerata Silesia, Juliusz Gembalski (positive organ), Anna Szostak (conductor)
3:32 AM
Debussy, Claude (1862-1918)
L'Isle Joyeuse
Jurate Karosaite (piano)
3:40 AM
Yuste, Miguel (1870-1947)
Estudio melodico (Op.33) for clarinet and piano
Christo Barrios (clarinet), Lila Gailing (piano)
3:47 AM
Bach, Johann Christoph Friedrich (1732-1795)
Sinfonia for strings and continuo in D minor
Das Kleine Konzert
3:56 AM
Schubert, Franz (1797-1828)
Notturno (D.897) for piano and strings in E flat major
Vadim Repin (violin), Jan-Erik Gustafsson (cello), Leif Ove Andsnes (piano)
4:06 AM
Kuula, Toivo (1883-1918)
Festive March (Op.13)
Finnish Radio Symphony Orchestra, George de Godzinsky (conductor)
4:15 AM
Power, Leonel (d. 1445)
Salve Regina
The Hilliard Ensemble
4:23 AM
Dvorák, Antonín (1841-1904)
Slavonic Dance in F major (Op.46 No.4)
James Anagnoson and Leslie Kinton (pianos)
4:31 AM
Svendsen, Johan (1840-1911)
Norsk kunstnerkarneval (Op.14)
Norwegian Radio Orchestra, Ari Rasilainen (conductor)
4:38 AM
Palestrina, Giovanni Pierluigi da (c.1525-1594)
Tu es Petrus - motet for 6 voices
Silvia Piccollo & Emmanuela Galli (sopranos), Fabian Schofrin (alto), Marco Beasley (tenor), Daniele Carnovich (bass), Chorus of Swiss Radio, Lugano, Theatrum Instrumentorum, Diego Fasolis (conductor)
4:44 AM
Schubert, Franz (1797-1828) transcr Liszt, Franz
Ständchen arr. for piano - from Schwanengesang (D. 957)
Simon Trpceski (piano)
4:51 AM
Anonymous
3 Sephardic Romances: Po qué llorax blanca niña (Why do you weep fair child?) ; Paxarico tú te llamas (instrumental) ; Por allí pasó un cavallero (There passed that way a knight)
Montserrat Figueras (soprano), Hespèrion XX, Jordi Savall (director)
5:00 AM
Mendelssohn, Felix (1809-1847)
Symphony for string orchestra in B minor, No.10
Risör Festival Strings
5:10 AM
Suriani Germani, Alberta (b.19??)
Partita
Branka Janjanin-Magdalenic (harp)
5:21 AM
Telemann, Georg Philipp (1681-1767)
Sonata in F minor - from ''Der Getreue Music-Meister'
Camerata Köln: Michael Schneider (recorder), Rainer Zipperling (cello continuo), Harold Hoeren (harpsichord)
5:31 AM
Brahms, Johannes (1833-1897)
Viola Sonata in F minor (Op.120 No.1)
Ilari Angervo (viola), Konstantin Bogino (piano)
5:53 AM
Beethoven, Ludwig van (1770-1827)
12 Variationen über den russischen Tanz (WoO.71)
Theo Bruins (piano)
6:07 AM
Bach, Johann Sebastian (1685-1750)
Suite for orchestra no.3 in D major (BWV.1068)
Erik Niord Larsen, Roar Broström (oboe), Ole Edvard Antonsen, Lasse Rossing, Jens Petter Antonsen (trumpet), Rolf Cato Raade (timpani), Risör Festival Strings, Andrew Manze (conductor).
Last on