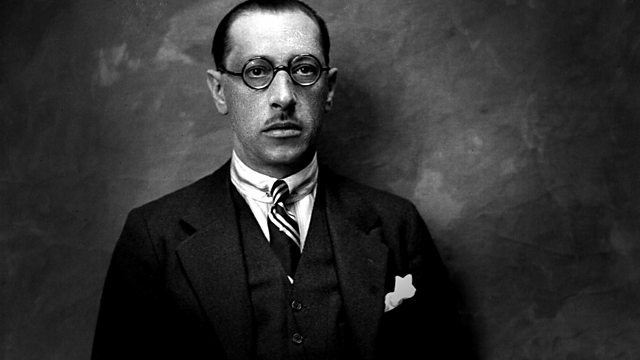 Recollections of a Childhood
Donald Macleod explores Stravinsky's childhood musical experiences, growing up in late-19th century St Petersburg.
Igor Stravinsky was one of the most brilliant, daring and influential musical thinkers of the early 20th century - a composer who forged new musical horizons and scandalised high society. But it wasn't always that way... Stravinsky was, in fact, a relatively late starter - no musical prodigy here - and his earliest musical works show no hint of the coruscating modernism that was to make him the most famous composer in the world. Instead, we find charming, witty and delightful music in the great Russian tradition of Rimsky-Korsakov, Glazunov and Mussorgsky - compositions often sadly overlooked in the great swirl of publicity that surrounded his trio of great ballets, The Firebird, Petrushka and The Rite Of Spring. This week, Donald Macleod explores the world of "Young Igor", presenting a rare hearing of Stravinsky's fine early compositions and a selection of rarities as we follow the composer's development up to the end of the First World War. He also presents two rare and unusual versions of Stravinsky's iconic ballets: the Firebird in its original 1910 ballet suite, and an extraordinary - and acclaimed - new arrangement of Petrushka by the Mythos accordion duo.
Donald Macleod begins the week with Stravinsky's own memories of childhood - a trio of songs after children's rhymes - as well piano pieces recalling his own attempts to 'find' music at the keyboard as a boy. He explores the world of old St Petersburg - and the influence of Tchaikovsky on the young composer - and fast-forwards to Stravinsky's very final work, written at the age of 83, which hauntingly looks back at his then-distant youth.
Last on
More episodes
Previous
You are at the first episode