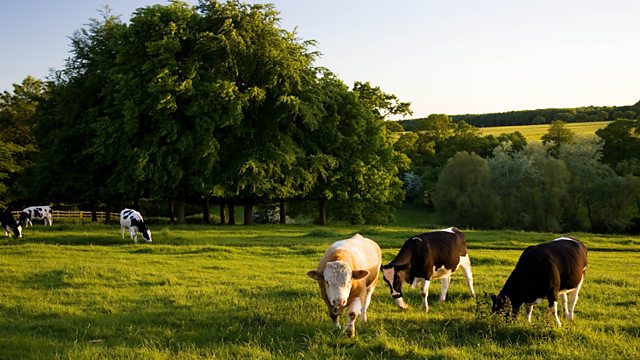 Farm fires, Co-op sale, Angry Scottish farmers
There has been an increase in fires on farms this harvest time. Tim Price from NFU Mutual says it's the worst situation they've seen in five years. The hot weather has left much of the countryside like tinder, where fires can set off by the smallest of sparks.
The Co-op farms have been sold to the Wellcome Trust, after months searching for a buyer. Co-op's farm manager tells Farming Today that there is relief on the farms that their future now seems secure. Peter Pereira Gray from the Wellcome Trust says they have taken the business on as a long-term investment and won't be selling it off any time soon.
It's almost eight weeks since Defra announced what farmers can grow under the new environmental element of the Common Agricultural Policy. But it's up to the devolved governments to decide how the new rules are implemented. In Scotland, cereal farmers are still waiting for information that will determine which crops they can put into the ground as soon as the fields are clear after harvest. Andrew Moir from NFU Scotland tells Sybil Ruscoe they haven't been given clarity on what they can plant, and that time is running up. Scottish Rural Affairs Minister Richard Lockhead says he understands their concerns, but wants to take time to get the detail right.
Presented by Sybil Ruscoe and produced by Ruth Sanderson.
Last on